A zoo has admitted health and safety breaches over the death of one of its keepers who was mauled by a Sumatran tiger.

Sarah McClay, 24, was pounced on in the keeper's corridor of the tiger house at the then-South Lakes Wild Animal Park in Dalton-in-Furness, Cumbria, on May 24 2013.
The animal was supposed to never have access to the corridor but male tiger Padang walked straight through a door to where Miss McClay, from Barrow-in-Furness, was as she carried out her cleaning and feeding duties in the house.
Sarah McClay, left and right, was killed after a Sumatran tiger escaped its enclosure and mauled her to death
The incident took place at South Lakes Safari Zoo, pictured, in Cumbria in May 2013, and bosses admitted health and safety breaches at Preston Crown Court
Park owner David Gill, pictured, was also due to face individual charges but the prosecution offered no evidence
As previously reported, an inquest heard that a bolt on the top of the dark den door – which had been the one open immediately before the attack – was found to be defective in the hours following her death as the scene was examined but it could not be said if that damage had occurred before the fatality.
Now known as South Lakes Safari Zoo, the company entered guilty pleas at Preston Crown Court to contravening the Health and Safety at Work Act 1974 in relation to the day of the tragedy.
It admitted that on or before May 24, 2013 it failed to ensure the health, safety and welfare at work of employees, including Miss McClay, arising out of and/or in connection with the keeping of big cats.
The firm also pleaded guilty to failing to ensure that persons not in its employment on the above date were not exposed to risk to their health and safety.
The prosecution offered no evidence against the firm's sole director, David Gill, 55, who faced individual charges on the same allegations and formal not guilty verdicts were recorded against him.
Sentencing will take place at Preston Crown Court on Friday.
The pleas were entered on Wednesday ahead of a scheduled trial.
The zoo, pictured, admitted it failed to ensure the health, safety and welfare of employees at work
Miss McClay suffered 'unsurvivable' injuries after being attacked by the tiger and was pronounced dead after being airlifted to hospital (file picture)
Following the hearing, Miss McClay's boyfriend, David Shaw, said: 'It's a shame it took this long to come to what was a fairly obvious conclusion but I am pleased we do not have to go through a trial.'
Miss McClay suffered 'unsurvivable' multiple injuries and was airlifted from the scene to hospital where she was formally pronounced dead.
In September 2014, an inquest jury in Kendal ruled in a narrative verdict that Padang the Sumatran tiger got to Miss McClay by entering two open internal sliding gates within the tiger house and then an open door that led on to the corridor.
Systems were in place at the park to ensure that animals and keepers remained apart at all times through indoor and outdoor compartments connected by lockable self-closing doors, the inquest heard.
Miss McClay had worked at the park for more than two years and was well experienced with working with big cats which she saw as a 'privilege'.
Her mother Fiona McClay, from Linlithgow, West Lothian, said it was her daughter's 'dream job' after she had visited the park as a child. She is expected to attend sentencing.
Mrs McClay said her daughter would not have blamed the tiger for the attack and would not want it to be killed.
Colleagues spoke of her 'bubbly' personality, her passion for the job and her ability to engage with people, especially children.
As previously reported, park owner and founder Mr Gill, who designed the tiger house, told the inquest jury how he jumped out of a digger 80 yards away and ran towards a fence on the side of the enclosure where he saw the tiger sitting over Miss McClay.
The tiger got loose due to a defective bolt at the top of a door in the enclosure, pictured
He said he struggled to get a clean shot on Padang and had targeted the top of the animal's shoulder when he fired his rifle and the tiger darted back into the house.
In a statement, Mr Gill said: 'Sarah McClay was a dedicated and valued member of the animal caring staff at the park.
'Her enthusiasm and friendly character were appreciated by everyone she met. Sarah was committed to the aims of the park, to conservation and to preservation of rare species as seen for example in the red squirrel project she helped to develop and run.
'Her tragic and untimely death has affected all of us at the park and she is greatly missed.
'On behalf of myself and everyone at the park I wish to convey our condolences to Mr Shaw, Fiona McClay and all of Sarah's family and friends.'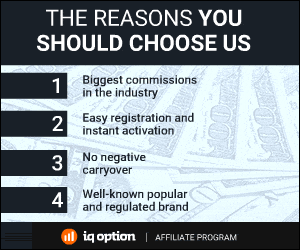 136 Total Views
1 Views Today