Yemen's two dominant political movements on Saturday announced a 10-member governing council, pushing ahead with plans to run the country as U.N.-sponsored talks to end a 16-month-old war drew to a close without a deal.

The announcement came as supporters of the internationally recognized President Abd-Rabbu Mansour Hadi, who is backed by a Saudi-led Arab coalition, launched a fresh offensive to try to capture the capital Sanaa from the Iran-allied Houthis.
The armed Houthi movement and the party of Yemen's former president Ali Abdullah Saleh, the General People's Congress (GPC), hold most of Yemen's northern half, while Hadi's forces share control of the rest of the country with local tribes.
Fighting in which more than 6,400 people have been killed, half of them civilians, has created a humanitarian crisis in one of the poorest countries in the Middle East.
Al Qaeda and its militant rival Islamic State have exploited the war to try to recruit more followers and establish roots in the country, which control major shipping lanes overlooking the Red Sea and the Gulf of Aden,
In a brief statement issued in the Yemeni capital Sanaa, the Houthi-run Saba news agency published the names of 10 officials who would comprise the political committee which would run the country. Both parties would rotate the position of president and vice president, who will be chosen from within the committee.
The Houthis and the GPC last month cited a need to bring in all parties to share in running Yemen in view of what they called the "continuing Saudi-led aggression". But they insisted they would continue peace talks in Kuwait.
The U.N. envoy to Yemen Ismail Ould Cheikh Ahmed has slammed the proposal saying it gravely violated U.N. Security Council resolutions on how to solve the conflict and warned the warring parties against any "unilateral actions".
The Kuwait talks are officially scheduled to end later on Saturday. The U.N. envoy is said to be pushing to keep a fragile truce that had been in effect in April, and wants both sides to agree to a new round of talks at a future date.
The talks, held off and on since April, have centred on a U.N. Security Council resolution calling for the Houthis to withdraw from areas they had seized since 2014 and to allow the government to resume its duties from Sanaa. The Houthis say any withdrawal must be part of a wider deal on a broad government to run the country.
But as the talks wind down, Hadi's supporters have resumed an offensive to capture Sanaa and dislodge the Houthis from other parts of the country. Residents reported heavy fighting in Nehem, east of Sanaa, and in the north-eastern al-Jouf province, next to Houthi's home province of Saada.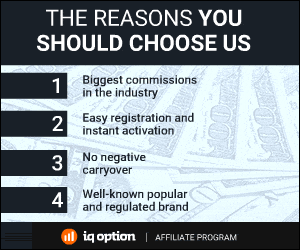 446 Total Views
1 Views Today