FOREIGN acquisitions have a bad reputation in Britain. Before Kraft, an American food-processing firm, swallowed Cadbury, a British confectioner, in 2010, it pledged not to outsource work abroad. Just days after the deal was done, it reneged. Small wonder, then, that the probable takeover of ARM Holdings, a Cambridge-based tech company, by Softbank, a Japanese one, has people worried.

Britain welcomes monied foreigners with open arms. Its stock of inward foreign direct investment is bigger than that of anywhere except America, Hong Kong and the Chinese mainland. In the past decade overseas investors have been on a spree, spending £500 billion ($835 billion) to acquire nearly 2,000 British companies, almost three times the amount spent by British investors on acquisitions within Britain.
This has attracted some criticism. Foreign buy-outs increase demand for British assets and thus raise the pound's value, making exporters less competitive. And foreign owners are popularly suspected of having a "home bias", making decisions on jobs and investment which benefit their country rather than Britain. ARM's founder, Hermann Hauser, lamented to the BBC that "what comes next for technology will not be decided in Britain any more, but in Japan."
But the case against Britain's foreign investors does not stand up. A dear pound hardly helps exporters, but weak productivity is their more fundamental problem (in the manufacturing sector it is lower now than it was in 2011). And the evidence is that foreign owners improve the situation. Economists reckon that about half the productivity gap between Britain and America can be attributed to bad management. A paper by Nick Bloom of Stanford University and others shows that the David Brents can learn from the Jack Welches: when they take over British firms, American multinationals bring better technology and practices with them, lifting productivity by as much as 10%.
These benefits are easiest to grasp in heavy industry, where measuring output is straightforward. A study by Simon Collinson, now of Birmingham University, looked at British Steel Strip Products, which formed an alliance with Nippon Steel, a Japanese company, in the early 1990s. Japanese management practices had a clear impact: in a few years the percentage of steel rejected because it was too rusty declined from 2-3% to less than 0.5%.
As well as cutting down on tea-breaks and making factory lines sleeker, foreign buyers seem to spend more for the future than British owners do. It is hard to square the idea of "home bias" with the reality that foreign-owned firms, which make up just 1% of Britain's businesses, account for over half of British research-and-development spending. That boosts productivity and thus wages: a study by the OECD, a club mostly of rich countries, found that in Britain wages in foreign-owned firms were about 5% higher than they would have been were the firm under British ownership.
Overseas owners also shake up supply chains, demanding high standards of their suppliers and thereby pushing up productivity, says Mr Collinson. One paper that examined this "spillover effect" found that a ten-percentage-point increase in foreign presence in a British industry raises the total factor productivity (which captures the efficiency with which capital and labour are used) of that industry's domestic producers by about 0.5%.
No one celebrates when higher productivity arises from laying off workers and foreign takeovers are, indeed, associated with job losses. But this is a feature of acquisitions in general, not of foreign ones in particular. Restricting buy-outs in order to protect jobs would make Britain a less attractive place to do business and ultimately depress living standards by keeping workers locked up in inefficient companies. It is not always easy being at the mercy of global markets, but on balance Britain has benefited by making itself open to foreign investment.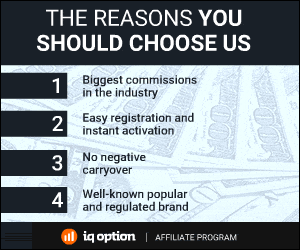 149 Total Views
0 Views Today