There is no place for friendship on the tennis court and Andy Murray was the personification of ruthless professionalism in dismissing his young Australian acolyte and admirer, Nick Kyrgios, in an hour and 42 minutes on Center Court on Monday.

The world No2, playing tennis even better than that which won him the title here in 2013, walloped Kyrgios 7-5, 6-1, 6-4 to advance to the quarter-finals for the ninth time in a row, where he plays the Frenchman Jo-Wilfried Tsonga, whom he has beaten eight times in 10 matches, twice at Wimbledon.
Murray said later the key to ignoring Kyrgios's apparent meltdown, when he indulged in showtime tennis and rarely put the ball in play, after such a solid start was to "keep your head down, really, concentrate on your side of the court, control what you can". He certainly did that – but he refuses to speculate about his chances of winning a second title here – and sees danger in the next round.
"Today was very good," Murray said. "I knew it was a dangerous match. I was very switched on from the start. I'm fully aware of how difficult my next opponent is, as well. I know Tsonga is one of the best grass court players in the world.
"If he plays well, I'm not on my game, I can lose that match for sure. If I play the level I'm playing at just now, I give myself a chance in most matches. But the trick is to keep that up, to maintain that level for the whole two weeks."
Tsonga had to play only 24 minutes of his match against Richard Gasquet on No1 Court, before his compatriot retired with an injured back. He needed a short one, after taking 11 tough sets to get this far.
Murray, who has conceded only 34 games in four matches, has now beaten Kyrgios in all the majors, for the cost of a single set. He owns him. This was his 50th win at Wimbledon – and quite possibly his most brilliant performance.
John McEnroe said courtside before play: "Murray's playing better than anyone. He's favorite to win now." That judgment surely stood afterwards.
After 20 minutes they were three games apiece. Generally the exchanges were close and engrossing, as each opted for smarts over power; indeed, they were in danger of back-spinning the fluff off the ball, so many long, tactical rallies did they conduct from the baseline.
Kyrgios held with a pair of aces for 4-4, the first of them a 138mph rocket down the middle. He held again without fuss to 15 in the 10th game to stay in the set. There was little between them at this point.
The match was played in the right spirit – as well it might after Kyrgios had playfully suggested the previous evening it was "love at first sight" when they met – and they exchanged smiles when Murray blasted a shot to the body to hold for 6-5, putting pressure on the Kyrgios serve again. The Australian netted a backhand and the set was Murray's after 44 minutes of high-grade tennis. From this point the mood and rhythm changed.
There was no rancor in the air but there were clouds hanging menacingly, after the roof had been opened in the wake of Serena Williams; win over Svetlana Kuznetsova, the American having complained to the chair umpire about the slippery grass after taking a tumble. Oddly, she won nine games in a row after that – under the roof. Kyrgios did slip in the first game of the second set but it was the swift switch of direction by Murray to pass him on the advantage side that did it, not the surface.
Trailing in the serving cycle, Kyrgios grew anxious in the second set and Murray, sensing his nervousness, applied the screw to force an errant volley for the break in the fourth game. Growing ever more frustrated, Kyrgios tried to hit his way out of trouble, serving as if the ball had just been taken out of an oven, only to surrender all shape and drop serve again in the sixth game. Murray, meanwhile, kept his cool, striking his sixth ace for a two-set lead after little more than an hour.
For Kyrgios the dilemma was obvious: he had to stick to his lights-out tennis, because that is the only way he plays, win or lose, but he was reduced to watching Murray soak up all he could throw at him and apply his own killer full-stop in most of the exchanges. At one point in the second set, Murray won nine of 13 points and Kyrgios looked as if he might explode.
Murray was now in a sublime run, his light touches certain yet delicate, his serve sound, his groundstrokes witheringly deep and his judgment just about perfect. If Kyrgios could not gather his composure, or put together a convincing collection of points, a quick end looked inevitable.
For all their closeness off court, Murray was not going to give his young friend an inch and, when Kyrgios tried to hurry through his serve, the Scot continually slowed down play, calling for his towel to drain his opponent's urgency. After dropping serve in the third game Kyrgios refused to sit down on the changeover, as if he could not wait to get away from the most lauded piece of green in tennis, which had now become his Garden of Gethsemane, so visibly was he suffering.
When Murray tormented Andy Roddick in the 2011 semis of Queen's, the American famously pleaded with him to "keep it social". Quite what Australian variation Kyrgios might have thought about screaming does not bear thinking about. Incidentally, the player Murray beat in the final of that Queen's tournament was Tsonga – and he was nearly as brilliant in winning that match. Murray's variation was dragging poor Kyrgios to all parts of the court, and his response was not exactly mature. Rather than fighting, he went for spectacular hit-and-hopes, going behind the back and between his legs.
While there was anarchy on one side of the net, there was calm on the other. Murray, so often criticised for his rants, hardly passed a glance towards his box all afternoon. Kyrgios, who has been without a full-time coach for a long time (Lleyton Hewitt, his Davis Cup captain, is his touring adviser), did throw sharp looks in that direction; given both players' teams were sitting next to each other, there was the outside danger he might have started berating Ivan Lendi by accident, instead of his brother, who takes most of the flak from him. How interesting would that be?
By the time Murray had shredded the last vestiges of Kyrgios's will, the beaten prodigy was reduced to shrugs and smiles. He saved two match points in the ninth game, at least forcing Murray to serve for the match.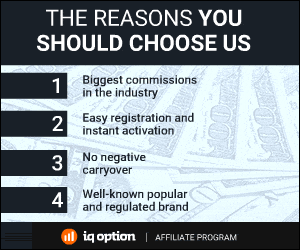 190 Total Views
1 Views Today