The flowers at the All England Club will not need extra watering for a while after another light burst of rain on day four of the championships kept the players cool – or, in the case of Gilles Simon, very hot indeed – but, such is Andy Murray's sunny demeanor lately, the clouds keep passing him by.

Simon, the combustible Frenchman with trenchant views on everything under the sun (when it appears), all but self-immolated when the Portuguese Mariana Elves, the chair umpire in his match against Grigor Dimitrov, ignored his plea to stop play on Court 4 because the grass was wet and greasy. Whatever the legitimacy of his complaint, the conditions did not stop Dimitrov winning in four sets – and Simon threatened to sue not only Elves but also the All England Club. That would be a case worthy of Rumpole.
Murray's progress through the first week remains as serene as any summer's day, meanwhile. In just an hour and 40 minutes – two minutes longer than he took to dispatch Liam Broady on Tuesday – the world No1 lost the first two games then surrendered only another four in beating Taiwan's Lu Yen-Hsun on Centre Court. What a contrast with his 10-set struggle at the start of the French Open last month.
Murray hit a pitch of excellence he can have matched only a few times – even expressing anger when he gave up a game on his way to winning 6-3, 6-2, 6-1. His served clicked pleasingly, he was awesome at the net and in defence, and he gave up only 12 unforced errors. The descending numbers in his opponent's set scores told the tale, as did the final overall points tally: 89-57.
Could Murray remember a better start to Wimbledon? "I've started well here quite a few times over the years," he said. "I don't know if this is the best one or not. But today was, for sure, a good match, an improvement from the first round, against a guy who has won a lot of matches [11 in a row] on the grass recently. I was just happy that I improved as the match went on. Hopefully I start the next match like I finished this one."
All week Center Court has been the proverbial theater of dreams – especially for the British outsiders James Ward, Broady and Marcus Willis. Now John Millman, a 27-year-old Australian with a profile lower than the Center Court net, almost certainly will get his chance there against Murray.
Millman, 67 in the world, is one of the Australians who have operated away from the loud drumbeat of Nick Kyrgios and Bernard Tomic, but he is a solid performer, and he has a fresh spring in his step, as he revealed later. "Just before I walked on court, I found out I was in the Olympics [team]," he said, "which means the world to me, to be able to represent my country at the Games. And then to be able to go out there and put together a pretty good performance was awesome."
As for facing Murray, that has the Australian equally "pumped". He said: "I played him in my home tournament in Brisbane [taking a set off him, three years ago]. Obviously it's a little bit different at Wimbledon, but it's what you dream of: playing on the biggest courts against the biggest players. That's what tennis is all about. I would never have dreamed a couple of years ago that I would ever be in this position, so I plan to make the most of it.
"I feel as if I deserve to be there. I have played two good matches to get through – and, third round Wimbledon, it's uncharted territory for me. I respect Andy a lot. He's such a great player. Especially over five sets, it's a whole different ball game against him. But we start off at love-all. I have never been one to go out with an intimidated mindset."
Millman is in the third round of a slam for the first time after defeating the 26th seed Benoît Paire 7-6, 6-3, 4-6, 6-2 in two-and-a-half hours on Court 16. He was grateful for a staggering 63 unforced errors by the Frenchman. Millman said he would be thrilled to be on a major court, but joked he would be just as happy to play Murray out in the back-blocks of Wimbledon, territory with which he is more familiar.
Murray, meanwhile, would welcome a return on Saturday to the main stage, the scene of his happiest moments in the game and the place where his re-engaged coach, Ivan Lendl, last saw him win a grand slam before they split.
In passing, Murray said he was "surprised" to see the former Wimbledon champion Venus Williams relegated to Court 18, where she defeated the Greek qualifier Maria Sakkari in three sets – but no more than when "[Pete] Sampras played on No2 Court a number of years ago when he'd won a bunch of times".
Simon probably would have burned the place to the ground.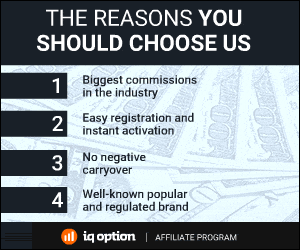 175 Total Views
1 Views Today