John McEnroe has accused Nick Kyrgios of giving tennis a bad look after Andy Murray dealt the temperamental youngster another grand slam reality check.

It was a miserable day all round for Australia at Wimbledon, with Bernard Tomic missing a huge chance to progress to the quarter-finals in a five-set defeat against Frenchman Lucas Pouille. Kyrgios and Tomic were the last Australian representatives in either singles draw.
McEnroe accused Kyrgios of giving only "80%" against Murray, saying the manner of his straight-sets defeat was a "damn shame".
Britain's title favorite dispatched Kyrgios 7-5, 6-1, 6-4 in less than two hours. to complete a grand slam sweep of wins over Kyrgios after he also removed the Canberran from last year's Australian, French and US Open draws.
"Boy, I expected Murray to win, but not in one hour and 39 minutes," McEnroe said from his courtside commentary box.
"This is not doing our sport any good. What's he's giving, 80%? This is Wimbledon, center court. You've got to give 110% to try to get back into it."
McEnroe said it was hard for Kyrgios to take "a whole lot of positives out of this".
"It's not just the mental part, he needs to work on his game. He doesn't know what it takes to be a top-10 professional to win grand slams.
"I'm hoping he sees the writing on the wall before this becomes chronic, irreparable, because to me it's getting to that point.
"He's got as lot of thinking to do, a lot of work to do."
McEnroe urged the coachless Kyrgios to appoint a full-time mentor to help the 21-year-old fulfill his "God-given talents" before his career slipped away.
"I think this would be an important time for his parents to look him the eye and people like Lleyton Hewitt, these are the people who have got to force him to look in the mirror," McEnroe said.
"It's a damn shame when he does this. It makes no sense whatsoever. He's got to take responsibility for what's going on."
The match began evenly, but Murray ran away with it after a Kyrgios forehand volley into the net gave him the first set.
The miss proved the beginning of the end for Kyrgios as Murray mercilessly raced through the set to take a stranglehold on the match.
"He's not even on the court mentally. He's snapped," McEnroe said. "It looks like Kyrgios doesn't really want to be out there."
Kyrgios didn't even sit down at the changeover after dropping serve to trail 2-1 in the third set as Murray moved in for the kill.
"It was a good first set," Kyrgios said. "The rest of the match was pretty pathetic."
Meanwhile Tomic lamented what might have been after blowing a huge opportunity.
With a quarter-final spot beckoning, he surrendered a 4-2 lead in the fifth set to crash to a sapping fourth-round loss to Pouille, 6-4, 4-6, 3-6, 6-4, 10-8.
Tomic couldn't hide his disappointment at the opportunity lost.
"It was a chance for me possibly to maybe make a semi here at Wimbledon," he said.
A two-time grand slam junior champion, Tomic's only last-eight appearance at a major came as a teenage qualifier at the All England Club five years ago.
"I've played so many times in my career fourth rounds, third rounds in grand slams and only been to the quarters once," he rued.
"I felt like this was a big opportunity for me. [But] I managed to play a player that was doing the right thing and playing the right way to win today.
"He was playing the match of his life."
After waiting through a 90-minute rain delay with the score locked up at one set all, Tomic appeared back on track for the quarters after snaring a two-sets-to-one lead.
Even after he dropped the fourth set, Tomic had the chance to turn the screws after breaking Pouille for 4-2 in the decider.
"But you can't really look at that. He just played a great game. He took it from me," Tomic said.
Despite his exit, Tomic is projected to climb to an equal-career-high ranking of No. 17 in the world next Monday.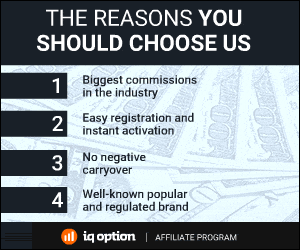 204 Total Views
1 Views Today