A Virginia mother honored her friend's dying wish by adopting her six children after a judge granted her and her husband full custody of the children on Tuesday.

Mother-of-three, Stephanie Culley, 39, has now become a mother of nine since adopting her friend, Beth Laitkep's six children.
Laitkep, who died on May 19 at the age of 39 from cancer, made her high school friend promise that she would take her babies once she was gone.
'We started dancing as soon as the judge made his ruling,' Culley, told ABC News. 'It was like winning the Super Bowl for us.'
Laitkep found out she had breast cancer in 2014, when she was pregnant with her youngest son, Ace.
Ace was delivered by emergency C-section at 30 weeks so that Laitkep could begin aggressive chemotherapy treatments, Culley told The Washington Post.
Laitkep's other children are Will, 15, Selena, 14, Jaxon, 11, Dallas, 10, and five-year-old Lily. Ace turned two last month.
The treatments appeared to be working over the course of a year and Laitkep and her children moved from Texas to Virginia.
But a year ago, Laitkep received devastating news that the cancer had come back and not only did it spread to her bones, but it had spread to her brain,nervous system and spine.
Culley and Laitkep had been friends since high school and Culley told the Post that she started helping Laitkep around the house, taking her to doctor appointments and, then, sitting by her bedside when the medicine was no longer helping.
'The doctor told me that there was nothing that could be done,' Culley told the newspaper. 'That's when we started talking about the kids.'
In April, when Laitkep was informed that her cancer had spread, Culley said the two women had temporary custody papers drawn up before an official hearing was scheduled, according to ABC.
And on Tuesday Culley and her husband Donnie gained full custody of Laitkep's six children. The couple has three children of their own, Cole, 10, Hayden, 6 and two-year-old Calen.
Laitkep's children have two different fathers.
The father of the four oldest appeared in court and did not oppose the adoption.
But the father of the two youngest children did not appear in court, Culley's attorney Carol Gravitt told ABC.
'A final custody order was entered yesterday awarding custody of Beth Laitkep's six children to Stephanie and Donnie Culley,' Gravitt confirmed to the station.
Culley told the station that Laitkep's 'kids were her life and she loved them more than anything'.
She said when she discussed taking the kids with her husband he was 'like a deer in headlights, but he knew that this was what we had to do'.
Before she passed away, Laitkep explained to her kids 'that it was very possible that we weren't going to get a miracle and she might not make it' Culley said.
'If that happened, she asked them what they wanted and so, that sealed the deal.'
Culley said that her and her husband hadn't planned on having kids but yet 'here we are with nine'.
'I just hope they will learn from us and be positive influences in society. That's our goal.'
Culley said her friend's death was 'heartbreaking' and 'the most difficult thing I have ever watched'.
At Laitkep's funeral, the entire family showed up in pink and the girls wore matching bows in their hair.
'I feel like our life is complete now. Those six kids were the six links we were missing from our lives,' Culley said.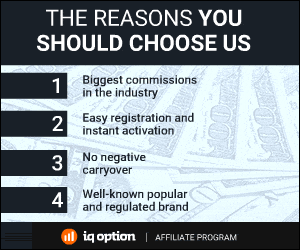 465 Total Views
1 Views Today