Nigeria and Wolfsburg phenom, Victor Osimhen, revealed deep sadness over the demise of his mother at a time such as this one when her shooting star of a son shoots brighter by the day.

In an emotion-laden tone, Osimhen revealed on Monday:"I still feel sad knowing full well that my mother is not here to reap from her labour, to eat from what she had suffered for.
"It is a sad thing for me but I give God the glory that she is still part of me. And I am happy that my dad is still alive, and taking all the glory. So, I am happy about that."
Osimhen said he was not surprised that he made history by breaking the goal-scoring record at the 2015 FIFA Under-17 World Cup.
"It wasn't a surprise to me because I had been preparing for such a task and I am happy that the coach was there to guide me, and I will like to thank my team mates for making that possible for me."
Osimhen also recalled how he was presented with the golden boot at the end of the championship.
"It was the happiest moment of my life because when I watched the previous edition of the U17 World Cup in Dubai and I saw the presentation of the golden boot award, I said to myself right there and then that if that guy could do it, I could as well.
"So, I started working hard and aspiring for that kind of a thing. I am really happy that I won the golden boot."
On the challenges of ascending to Coach Emmanuel Amuneke's Flying Eagles squad, he said: "I am not scared at all. I know that the U17 football is a lot more different from the U20 and I am happy I played with the U23. This has really helped me a lot to know that U20 game is not an easy one. And I think I am going to scale through."
Despite all the media stories of the huge interest of Tottenham Hotspur in signing him, Osimhen said he knew nothing about the supposed moves of the London club.
"I think, then, based on what my representative told me, I didn't hear anything about Tottenham. It was only Arsenal and some other clubs I was told about.
"But I chose Wolfsburg because when I went there to check their facilities, I fell in love with the club. And what the head coach promised me is what I needed. It's about my development. For the few months I have been with them, I think he has been fulfilling the promise."
Asked about the prospect of representing Nigeria at Rio 2016 Olympics, he showed optimism and desire
"Of course, I will love to be in Rio for the Olympics because every player's dream is to play at the Olympics and the World Cup," he said.
"I think if I am given the opportunity, I will like to be there. And I will also want to be there. But I know that I have to work extremely hard to be able to fit into the squad."
In any case, Osimhen still remembers his second biggest silverware, a gold at the African U-23 championship, which qualified the team for Rio.
"Winning the U23 Africa Nations Cup tournament that gave Nigeria the Rio ticket was one of the best moments of my life," he said.
"But I think I will have to be more matured in the game for me to be able to play in the Super Eagles. For me, I think I still need more time because the Super Eagles is not something a young boy of my age will jump into.
"If given the opportunity, though, I will still prove myself and show the coaches what I can do. But for me to be in the Super Eagles, I need more time."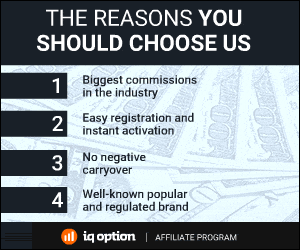 234 Total Views
1 Views Today