Republican presidential candidate Donald Trump has sparked new controversy by suggesting that the US should accept Russia's annexation of Crimea if it leads to better relations with Moscow and stronger co-operation in fighting Islamic State militants.

That view runs counter to the Obama administration, which imposed economic sanctions against Russia for annexing the territory in Ukraine two years ago.
The United Nations also does not want countries to recognize Crimea as part of Russia and some top Republicans staunchly defend Crimea against what they consider Russian aggression.
In an interview on ABC's This Week, Mr Trump suggested that the people of Crimea would rather be part of Russia.
However, the US has not recognised the legitimacy of Russian referendums in Crimea and believes they were not conducted fairly.
Mr Trump also said he was not involved in the effort that softened support in the Republican Party platform on assisting Ukraine. Although the platform is not pro-Russia, Trump supporters succeeded in preventing a reference to arming Ukraine from being added.
In the past Mr Trump's campaign manager, political strategist Paul Manafort, lobbied on behalf of Viktor Yanukovych, a Ukrainian president and supporter of Russian president Vladimir Putin. Mr Manafort has said neither he nor anyone else with the Trump campaign pushed for the platform changes.
On the topic of Mr Putin and Ukraine, Mr Trump said: "He's not going into Ukraine, OK, just so you understand. He's not gonna go into Ukraine, all right? You can mark it down. You can put it down. You can take it anywhere you want."
ABC's George Stephanopoulos said: "Well, he's already there, isn't he?" Mr Trump replied: "OK. Well, he's there in a certain way."
Democrat rival Hillary Clinton's campaign pointed to the exchange to question what Mr Trump knows about the subject and argued that he was repeating Mr Putin's talking points on Crimea.
"This is scary stuff," Clinton campaign spokesman Jake Sullivan said. "But it shouldn't surprise us. This comes on the heels of his tacit invitation to the Russians to invade our Nato allies in eastern Europe. And it's yet more proof why Donald Trump is temperamentally unfit and totally unqualified to be commander in chief."
In response to other questions about US-Russia relations, Mr Trump dismissed suggestions that he has any kind of relationship with Mr Putin, saying he has neither met nor spoken on the phone with him.
Asked why he had said several times in the past that he had a relationship with Mr Putin, Mr Trump said he did not know what "having a relationship" meant.
"He has said nice things about me over the years," Mr Trump said. "I remember years ago, he said something, many years ago, he said something very nice about me. I said something good about him when (broadcaster) Larry King was on. This was a long time ago."
Mr Trump said it would be a "great thing" if the United States got along with Russia and if Russia would help fight IS.
"We'll have a better relationship with Russia," he said. "And having a good relationship with Russia is a good thing, not a bad thing."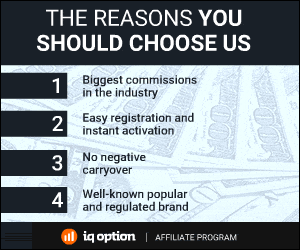 399 Total Views
1 Views Today