A decades-long battle over gun control in the United States could reach a critical stage next week in the U.S. Senate amid signs that Americans are more willing to accept limited restrictions after a Florida nightclub massacre.

It is far from likely any new measures will be approved in the short term. But the Orlando mass shooting and remarks from Republican presidential candidate Donald Trump that perhaps something should be done this time have fostered a mood that has made the unlikely seem at least remotely possible.
As President Barack Obama was in Orlando consoling the survivors of a rampage by a gunman who claimed allegiance to Islamic State militants, the U.S. Senate moved closer to scheduling votes on limited gun control measures.
Senator Chris Murphy of Connecticut helped secure the promise of gun amendment votes after waging a 15-hour filibuster
As always, Democrats were challenging Republicans to vote for new restrictions and reject pressure from the National Rifle Association, the powerful gun lobby that has been known to punish politicians who thwart its will.
Filibusters have become rare in the Senate, but U.S. Senator Chris Murphy of Connecticut and fellow Democrats set the U.S. Capitol abuzz by talking on the Senate floor for nearly 15 straight hours to demand that Congress act on gun control.
They ended their speeches before dawn, citing a Republican pledge to hold votes soon on measures to expand background checks on gun buyers and prevent people on U.S. terrorism watch lists from buying guns.
Welcoming the Senate's plans for votes, Obama said in Orlando: "Those who defend the easy accessibility of assault weapons should meet these families and explain why that makes sense."
Gun control is a potent issue in U.S. politics. Republicans, who control the Senate, have blocked Democratic-backed gun control measures over the years, saying they infringe on the right to bear arms guaranteed by the U.S. Constitution.
A string of mass shootings across the United States in schoolhouses, churches, movie theaters and other public places has failed to break the deadlock.
Murphy wants a vote on legislation that prevents people on the terror watch list and the no-fly list from buying guns
The last major gun control measure was a ban in 1994 on semi-automatic assault weapons such as the one used in Orlando on Sunday. The ban expired 10 years later.
But Americans now seem increasingly ready to limit firearms after 49 people were shot to death in Orlando, although that may be a short-term response to the deadliest mass shooting in U.S. history.
About 71 percent of Americans, including eight out of 10 Democrats and nearly six out of 10 Republicans, favor at least moderate regulations and restrictions on guns, according to a Reuters/Ipsos poll conducted from Monday to Thursday. That was up from 60 percent in late 2013 and late 2014.
While the Senate is expected to vote on Monday, according to John Cornyn, the No. 2 Senate Republican, any move taken could be moot. Paul Ryan, the House of Representatives speaker, injected a note of caution at his weekly news conference.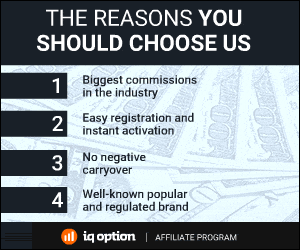 402 Total Views
1 Views Today