Day three at the US Open 2016 saw two top-10 players in both men's and women's draw tumble out. Wimbledon runner-up Milos Raonic fell prey to Ryan Harrison and Garbine Muruguza crashed out in the second round for a second straight Grand Slam. However, there was no trouble for Rafael Nadal in the final match of the night – with the roof coming into play for the very first time at Flushing Meadows.

On day 4, five former champions will be in contention to progress into the third round with Serena Williams and Andy Murray leading the pack. Other former champions in action are Venus Williams, Sam Stosur and Juan Martin del Potro.
Proceedings on Arthur Ashe Stadium start with Lucie Safarova against Simona Halep followed by Andy Murray versus Spaniard Marcel Granollers. Venus closes the day's proceedings on the main court before the evening session sees Serena against fellow American Vania King and the highlight of the day – Del Potro against new US No 1 Steve Johnson.
For Indians, Rohan Bopanna is in action in mixed doubles, Leander Paes in men's doubles and Sania Mirza in mixed doubles.
Day 4 Live Updates:
0254 hrs IST: Venus Williams saves a break point in the final game to win 6-2, 6-2
0246 hrs IST: Georges will now serve to stay in the match at 2-5 after pushing Venus in the seventh game
0236 hrs IST: Around courts: Nishikori up two sets to one after winning third set 6-4, Thiem wins first set 6-4, Carreno Busta has taken the third set against Tipsarevic
0235 hrs IST: Julia Goerges under pressure now in the second set as Venus continues to dominate. Leads 4-1 in the second
0213 hrs IST: Venus Williams wins the first set 6-2
0148 hrs IST: It has stopped raining and play to resume shortly on all courts. Woohoo!
0142 hrs IST: Now on Arthur Ashe is Venus Williams and Julia Goerges. Georges starts with breaking Venus and then getting broken right back. 1-1 now
0113 hrs IST: SCHEDULE UPDATE:
Rohan Bopanna and Gabriela Dabrowski's mixed doubles round one has been cancelled, as has been Leander Paes' opener in men's doubles with Andre Begemann and the third Indian in action today Sania Mirza's mixed doubles match has been cancelled too (pairing with Ivan Dodig)
0106 hrs IST: Murray finishes things off with a big serve out wide for an ace. Wins 6-4, 6-1, 6-4
0105 hrs IST: Three match points for Murray and one is squandered with an odd unforced error. 40-15
0101 hrs IST: Granollers with a wild forehand and Murray will serve for the match at 5-4
0056 hrs IST: Granollers sends forehand into the higher part of the net and Murray holds serve to make it 4-4 in the third set
0029 hrs IST: Rain Update: No play before 3.45 PM local or 1.15 AM IST
0027 hrs IST: Sheer dominance by Andy Murray to win the second set 6-1
0018 hrs IST: Murray much more dominant and comfortable now in the second set. Holds serve and leads 4-1
0014 hrs IST: The weather right now
2353 hrs IST: Meanwhile rain has returned to Flushing Meadows and play has been suspended across courts – except Arthur Ashe ofcourse. Not little rain but it is actually pouring buckets right now!
2350 hrs IST: Murray with a running forehand winner to win the first set 6-4. Needed seven set points and a 12 minute Granollers service game to get there!
2345 hrs IST: Nicolas Mahut downs fellow Frenchman Paul-Henri Mathieu 6-4, 6-4, 6-2 to progress into third round
2335 hrs IST: Five deuces and three set points later, Granollers has another break point. This game well into ten minutes now. And Murray sends volley wide! The Spaniard breaks and it is on serve at 4-5
2330 hrs IST: Timea Babos beats Richel Hogenkamp 6-2, 6-4. The Hungarian next faces Simona Halep
2329 hrs IST: Murray with an error on the forehand and it hits the net. Another break chance
2329 hrs IST: And on break point, Murray moving back thunders a forehand cross court for a winner to bring it back to deuce. Huge scream after that!
2328 hrs IST: Granollers much more convincing and aggressive now. Stepping up with deep returns on the backhand side and brings up a break point
2325 hrs IST: Murray to serve for the first set at 5-3
2324 hrs IST: Nicely done by the Spaniard to fast pick up a low volley and then put away the reply
2323 hrs IST: Granollers saves set point with a huge serve out wide. Deuce at 2-5
2315 hrs IST: Denisa Allertova, who had beaten Ana Ivanovic, loses to Johanna Larsson 6-3, 6-1
2312 hrs IST: Mahut is up 6-4, 6-4 against fellow Frenchman Mathieu
2311 hrs IST: Tipsarevic carrying the momentum from first round win over Querrey to go two sets up over Carreno Busta
2310 hrs IST: Nishikori and Khachanov are one set apiece. The Russian taking the second 6-4
2308 hrs IST: After a long game and lots of hustle, Granollers gets on the board. Murray up 3-1 in the first set
2226 hrs IST: Pavlyuchenkova wins the first set 6-2 over Mladenovic.
2217 hrs IST: Halep through to the third round with a 6-3, 6-4 win over Safarova
2208 hrs IST: Meanwhile on Ashe, things all even between Safraova and Halep after early exchange of breaks. 4-4
2207 hrs IST: Pliskova is quick to take the first set 6-1 over Gonzalez. Done in 25 minutes
2148 hrs IST: Play underway on other courts: Nishikori vs Khachachanov, Pliskova vs Gonzalez, Busta vs Tipsarevic, Mladenovic vs Pavlyuchenkova and Mathieu vs Mahut
2147 hrs IST: Safarova's forehand is into the net and Halep holds to go up 2-1 in the second
2145 hrs IST: Halep moves Safarova to both sides of the court to save a break point.
2142 hrs IST: Disappointed look on Safarova's face as her backhand goes wide and she's broken early. It is 1-1 now
2137 hrs IST: Good news! Matches will begin on Louis Armstrong, Grandstand, 17 & P6 at noon with all other courts to follow
2134 hrs IST: Halep pounces on the second serve and sends it down the line for a winner. Takes the first set 6-3
2132 hrs IST: Halep saves one break point and then holds after a Safarova backhand is marginally wide. Up 5-3
2123 hrs IST: Pushed on the run, Safarova sends forehand into the net and is broken. Halep up 4-3
2123 hrs IST: And then Safarova with a double fault to bring it back to deuce.
2122 hrs IST: Halep is clearly frustrated after an error on deuce. Had two break chances after clawing back from 15-40
2121 hrs IST: Make that two break point saved with an outside serve and then stepping up to take the return on the bounce to bring it back to deuce.
2120 hrs IST: Safarova comes from 40-15 up to saving one break point.
2115 hrs IST: Three straight games for Safarova as Halep sends backhand long. The depth by Lucie affecting the Romanian. 3-3 now
2110 hrs IST: Halep stretched side-to-side by Safarova and errs eventually after a great rally. 3-2 to the Romanian
2108 hrs IST: Meanwhile weather better now and courts being worked on. Tennis soon, YAY!
2108 hrs IST: Halep's forehand on the run is narrowly wide and Safarova saves a break point.
2104 hrs IST: Safarova gets one break back with Halep finding the net on backhand. 3-1 now to Halep
2058 hrs IST: Halep with a crushing backhand cross court winner on serve to break Safarova again. 3-0 up now
2058 hrs IST: Safarova once again had Halep pegged back and once again she ruins the chance with an error – sends the forehand long. Another break point chance
2057 hrs IST: Saved it with Halep's forehand hitting the net. Deuce.
2056 hrs IST: Halep and Safarova exchanging strong blows and at the end the the Czech sends her shot long to bring up a break point.
2048 hrs IST: Safarova to serve first. From 40-15 up, Safarova concedes serve as her forehand sails wide. Halep needs one chance to get that break
2042 hrs IST: Halep and Safarova are warming up under the roof with rain falling outside
2020 hrs IST: Play on the Arthur Ashe Stadium will start under the roof with Lucie Safarova and Simona Halep to open proceedings. Delays everywhere else due to rain.
BUILD UP
Indian tennis stars Leander Paes, Sania Mirza and Rohan Bopanna made a rampaging start to their campaign at the US Open by advancing to the second round with their respective partners after notching up contrasting wins at the Flushing Meadows.
Defending champions in mixed doubles, Paes and Swiss Martina Hingis prevailed over USA's Sachia Vickery and Frances Tiafoe 6-3, 6-2 in just 51 minutes.
They will take on the winner of the match between Anastasia Rodionova of Australia and Juan Sebastian Cabal of Colombia and seventh seeded American pair of Coco Vandeweghe and Rajeev Ram.
In Women's Doubles, seventh seeded Sania and her Czech partner Barbora Strycova defeated American pair of Jada Myii Hart and Ena Shibahara 6-3, 6-2 in an hour and nine minutes first round match. The duo will meet the winner of the match between Swiss Viktorija Golubic and USA's Nicole Melichar and US-German combo of Madison Brengle and Tatjana Maria.
Men's Doubles pair of Rohan Bopanna and Frederik Nielsen of Denmark also reached the second round with a hard-fought 6-3, 6-7(3), 6-3 win over 16th seeds Radek Stepanek of Czech Republic and Serbian Nenad Zimonjic.
The Indo-Dane pair will square off against USA's Brian Baker and New Zealand's Marcus Daniell next.
# US Open closes Arthur Ashe roof for first time during match
Rafael Nadal and Andreas Seppi play under closed roof od Arthur Ashe stadium in second round of US Open. (Source: AP)
The US Open closed its new, $150 million retractable roof atop Arthur Ashe Stadium during a match for the first time Wednesday night.
The shutting of the cover resulted in a suspension of play of less than 7 1/2 minutes at 3-all in the second set of Rafael Nadal's 6-0, 7-5, 6-1 victory against Andreas Seppi in the second round.
"I feel that the conditions are pretty similar when the roof is closed or open," Nadal said afterward.
The most noticeable difference was the amount of ambient noise – chatter from spectators, mainly – that could be heard during points.
U.S. Tennis Association Executive Director Gordon Smith said tournament organizers will look into that.
"This is New York. And yes, there's crowd noise. And yes, we want the crowds to come, we want them to be excited. We want them to cheer. And we think that over time the fans will adjust and the players will adjust," he said. "It's obvious there's going to be more noise in a trapped environment than in an open environment."
Even before the roof was closed, chair umpire Cedric Mourier repeatedly implored spectators to keep quiet during points. Both Nadal and Seppi were surprised by just how many interruptions there were from fans, either moving around in the stands or simply being loud.
"The people, I think, are used to going to baseball (games) and keep talking," Seppi said. "There really was a lot of noise."
After dealing with rain delays and postponed finals for years, the USTA finally built a sliding roof over its main stadium. It was available for this year's tournament, which started Monday, but the first two days were dry.
"It took well over 10 years to come up with a solution to do this that was affordable, was architecturally imaginative, that was cost-effective, that was efficient. But we did it," Smith said. "To see it work flawlessly was really incredible."
A light rain began to fall while Nadal and Seppi were playing. Tournament referee Brian Earley was monitoring the weather from off to the side of the playing surface and eventually walked over to Mourier and the two players to let them know he wanted to shut the roof.
"This might take very few minutes," Mourier announced to the spectators. "Thank you very much for your patience."
Some fans applauded or cheered. Others pulled out their cellphones to shoot photos of the structure as it moved. Even Nadal took a glance overhead to sneak a peek.
The USTA has said that, based on pre-tournament testing, the expectation is there will be little difference in playing conditions whether the roof is open or closed.
The only use of the roof until Nadal's match came when it was shut at the start of the tournament's opening ceremony Monday night, then opened while Phil Collins sang "In the Air Tonight."
The U.S. Open men's final was postponed in five consecutive years because of wet weather from 2008-12.
"For a good show, for the comfort of the fans and for the fans in general (watching on) television," Nadal said about the new roof, "it's just an unbelievable improvement."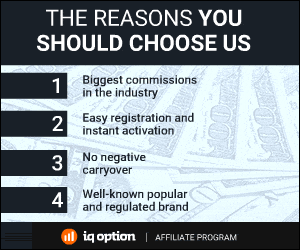 837 Total Views
1 Views Today