The UN has promised to pitch in a strong case for the humanitarian crisis in Northeastern Nigeria at the first World Humanitarian Summit to hold in Istanbul.
The summit is scheduled for May 23 to May 24.

Stephen O'Brien, UN Under-Secretary-General for Humanitarian Affairs, made this known in an interview with the News Agency of Nigeria (NAN) in Abuja on Sunday.
O'Brien said the humanitarian crisis in the North East would be brought to the attention of world leaders.
"The humanitarian crisis in the Lake Chad Basin is appalling and that is why precisely I'm here, so we have to personally witness the testimonies and discuss the priority.
"When you look at the scale of the humanitarian needs here in the Lake Chad Basin, we want to make sure that it is front and centre in the minds of the world communities as they assemble in Istanbul.
"They will think about these issues and how we can meet the humanitarian needs of people in crisis.
"The Lake Chad basin represents a very serious current issue where all the factors that contribute to humanitarian needs are coming together at one time.
"The summit holds prospects for drawing attention to this humanitarian crisis here in the North East.
"It is very important that we bring this to the attention of all the world leaders and member- states as well as the humanitarian actors, who will be attending,'' he said.
According to him, there will be a special side event to launch an appeal for the humanitarian crisis in the Lake Chad Basin.
"We will have Governor Kashim Shettima there and we will have some people from other agencies such as the International Committee of the Red Cross," he said.
"Myself and others, who have got the eye witness evidence, will bring this to the attention of the world community because it is a priority to support the humanitarian needs around the world.
"We need to expose the humanitarian crisis in the North East to the world's attention and in order to secure the resources that will enable us to meet the needs."
According to O'Brien, there is currently a UN appeal for 248 million dollars for the North East.
He, however, said that the estimate was inadequate and should be increased.
He said the request was being reviewed upward to 318 million dollars as an additional 70 million dollars was required to address the food shortage being experienced by the people in the area.
The UN official, who arrived in Nigeria on Wednesday, had carried out an assessment of the humanitarian situation in the area ravaged by years of insurgency.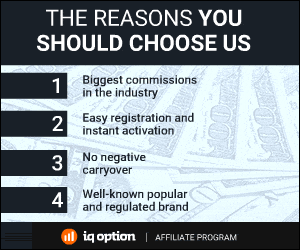 119 Total Views
1 Views Today