United Nations diplomats are considering whether to sanction Syria over the use of chemical weapons after inspectors determined that government forces deployed them on at least two occasions in violation of international law.
In a closed-door Security Council session on Tuesday diplomats met to discuss a report released last week where an international team of inspectors found both the Syrian government and Islamic State militants responsible for chemical attacks carried out in 2014 and 2015.

Going into the meeting, US Ambassador Samantha Power called the report "a landmark" and said she expected a Security Council resolution "soon."
"It is the first official independent confirmation of what many of us have alleged for a long time, many of us have presented substantial evidence of for a long time, and that is a pattern of chemical weapons use by the Syrian regime," Power said.
"It is incumbent on the council to act swiftly to show… we were serious about there being meaningful accountability."
The inspectors investigated nine cases in seven towns and determined the Syrian government was responsible for two attacks involving chlorine gas and the Islamic State group, which is already under UN sanctions, responsible for one attack involving mustard gas.
They said three more attacks pointed toward government involvement but weren't conclusive, and described three others as inconclusive.
Inspectors said that between December 2015 and August 2016 they received more than 130 new allegations from UN member states of the use of chemical weapons or toxic chemicals as weapons in Syria. They said the attacks involved sarin, mustard gas, VX nerve gas, chlorine, and 61 other toxic chemicals.
But Syria on Tuesday rejected the findings of the UN-led investigation, saying there was no physical evidence to support the conclusions.
"These conclusions lack any physical evidence, whether by samples or attested medical reports that chlorine was used," said Syrian Ambassador Bashar Jaafari.
The report was "totally based on witnesses presented by terrorist armed groups," Jaafari told reporters.
Russia also questioned the findings saying they were not conclusive enough to trigger sanctions.
'Political minefield'
In September 2013, Syria accepted a Russian proposal to relinquish its chemical weapons stockpile and join the Chemical Weapons Convention. That averted a US military strike in response to an alleged chemical weapons attack that killed hundreds in the Damascus suburb of Ghouta.
Russia, a close ally of Syria, has blocked sanctions and other council action against President Bashar Assad's government – but Moscow did support the establishment of the Joint Investigative Mechanism, charged with determining who was responsible for the attacks.
"Russia was absolutely instrumental in the creation of this Joint Investigative Mechanism working constructively with the United States, so let's hear what they have to say but I would expect them to want the fruits of their labours i.e., this report to lead to action," said British Ambassador Matthew Rycroft.
Russian Ambassador Vitaly Churkin, however, appeared less enthusiastic about imposing sanctions on its ally, noting only that the inspectors worked "very hard and professionally." He added that he would rule out extending the inspectors' mandate which expires on September 24.
Human Rights Watch called on the Security Council to urgently impose sanctions on the Syrian government and to refer the case to the International Criminal Court, but acknowledged that might be difficult in the Security Council where Russia holds a veto.
"This has been a political minefield for five and a half years but we have something different, we have a UN-backed mechanism with a report," said Louis Charbonneau, UN director at Human Rights Watch.
"We have it in black and white that the Syrian Government and IS are responsible for using chemical weapons, it's a crime and the Security Council has many tools it can use, so we expect them to use them all."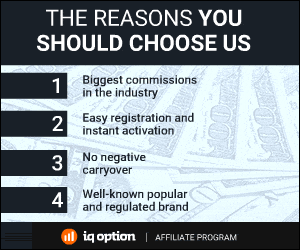 780 Total Views
1 Views Today