Syrian rebels backed by Turkish special forces, tanks and warplanes entered one of Islamic State's last strongholds on the Turkish-Syrian border on Wednesday, in Turkey's first major U.S.-backed incursion into its southern neighbor.

A column of at least nine Turkish tanks crossed into Syria with the group of largely Arab and Turkmen rebels to drive Islamic State out of Jarablus and surrounding villages. A Reuters reporter at the border witnessed intense bombardments, with palls of black smoke rising around the town.
President Tayyip Erdogan said the operation was targeting both Islamic State and the Kurdish PYD party, whose gains in northern Syria have alarmed Turkey. Ankara views the PYD as an extension of Kurdish militants fighting an insurgency on its own soil, putting it at odds with Washington, which sees the group as an ally in the fight against Islamic State.
"This morning at 4 a.m. (0100 GMT) an operation started in northern Syria against terror groups which constantly threaten our country, like Daesh (Islamic State) and the PYD," Erdogan said in a speech in Ankara.
U.S. Vice President Joe Biden, who arrived in Turkey, a key NATO ally with its second biggest armed forces, on a pre-planned trip hours after the operation began, tried to soothe Turkish concerns about Kurdish territorial gains in Syria.
Biden said Washington had made clear to Kurdish militia fighters that they should return east of the Euphrates river again – a red line for Turkey – after helping to capture the city of Manbij south of Jarablus from Islamic State this month.
"They must go back across the river. They cannot, will not, and under no circumstances get American support if they do not keep that commitment. Period," he told a joint news conference in Ankara with Turkish Prime Minister Binali Yildirim.
The offensive, dubbed "Euphrates Shield", is Turkey's first major military operation since a failed July 15 coup shook confidence in its ability to step up the fight against Islamic State. It comes four days after a suicide bomber suspected of links to the group killed 54 people at a wedding in the southeastern city of Gaziantep.
Syria's foreign ministry condemned what it said was a breach of its sovereignty and accused Ankara of launching the incursion to replace Islamic State with "other terrorist groups". Russia, which backs Syrian President Bashar al-Assad, said it was deeply worried by the escalation of tension after Turkey's move.
A rebel commander with the Failaq al Sham group, who requested anonymity, told Reuters that most of the Islamic State fighters in Jarablus had pulled out, some of them surrendering. A second rebel commander estimated up to 50 percent of the town was now under control of the Turkish-backed rebels.
"Daesh fighters have withdrawn from several villages on the outskirts of Jarablus and are heading south towards the city of al Bab," the Failaq al Sham commander said.
Many of the rebels were from Jarablus itself and were jubilant over what they saw as a long overdue intervention. Amateur video footage from one rebel source seen by Reuters showed little sign of heavy fighting in the town center, suggesting Islamic State had pulled out with little resistance. Reuters could not independently authenticate the video.
A senior U.S. official traveling with Biden said the United States wanted to help Turkey to get Islamic State away from the border, and was providing air cover and "synching up" with the Turks on their plans for Jarablus. The shelling was hitting Islamic State, not Kurdish forces, he said.
Biden's visit comes at a testing time for Turkish-U.S. relations. Erdogan wants the United States to extradite Fethullah Gulen, a Turkish cleric who has lived in self-imposed exile in Pennsylvania for 17 years and whose religious movement he blames for staging last month's failed coup.
Washington says it needs clear evidence of Gulen's involvement in the putsch, sparking an outpouring of anti-Americanism from Turkey's pro-government media. Gulen denies any involvement in the coup attempt.
Biden said the United States was cooperating in evaluating evidence against Gulen but that legal standards must be met.
Despite their differences, Turkey and the United States hope that by removing Islamic State from the border, they can deprive it of a smuggling route which long saw its ranks swollen with foreign fighters and its coffers boosted by illicit trade.
"Euphrates Shield" was the first time Turkish warplanes have struck in Syria since November, when Turkey downed a Russian jet near the border, and the first significant incursion by Turkish special forces since a brief operation to relocate the tomb of Suleyman Shah, a revered Ottoman figure, in February 2015.
But for Turkey, it also preempts any attempt by Syrian Kurdish militia fighters, who play a critical part of the U.S.-backed campaign against Islamic State, to take Jarablus.
Kurdish fighters have captured large areas of territory since the start of the Syrian conflict in 2011, and Ankara has long declared the Euphrates river, which runs just east of Jarablus, a red line which it does not want them to cross.
Foreign Minister Mevlut Cavusoglu said Kurdish fighters must return east of the Euphrates or Turkey would "do what is necessary". He said the operation was a turning point and would accelerate removing Islamic State from Syria's Aleppo region.
Plumes of smoke rose from the hills around Jarablus, visible from the Turkish town of Karkamis across the border. The boom of artillery rounds was audible as advancing Turkish tanks fired.
Saleh Muslim, head of the Kurdish PYD, wrote in a tweet that Turkey was entering a "quagmire" in Syria and faced defeat there like Islamic State. Redur Xelil, spokesman for the Syrian Kurdish YPG militia, said the intervention was a "blatant aggression in Syrian internal affairs".
Kurdish groups control swathes of northern Syria where they established de facto autonomy. The YPG, armed wing of the PYD, took control of most of Hasaka city on Tuesday, about 250 km (155 miles) east of Jarablus.
That growing Kurdish influence has alarmed Ankara, which is fighting its own insurgency with militants from the outlawed Kurdistan Workers Party (PKK), blamed by the government for an escalation of attacks in the southeast of Turkey.
Turkey had vowed on Monday to "completely cleanse" Islamic State militants from its border region after the Gaziantep bombing. Operation "Euphrates Shield" also comes after at least 10 mortar shells from Jarablus landed in and around Karkamis in recent days, forcing many residents to flee.
"I wholeheartedly support this operation … I want all of them off my border, be it Islamic State, be it PYD," said Samir Tin, 67, a farmer and one of few residents still in the town.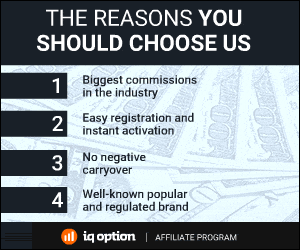 542 Total Views
1 Views Today