The Turkish government has detained 10,000 individuals on suspicion of participating in the failed coup and refuses to tell relatives where they are being held.

Standing in the blazing heat, next to the bullet-ridden remains that was Ankara's police headquarters, we found a small group of people waiting for news.
They wanted to know what had happened to their loved ones, husbands and sons, who disappeared after the attempted coup.
"We haven't heard a thing for days," said one mother. "Can you help us, can you help us to find where he's gone?"
Officials say the location of the detainees is not being revealed for their own protection, as in the hours after the coup, pro-government mobs formed and attacked soldiers attempting to surrender.
Human rights activists told Sky News that detainees had been moved into police sports centers and stables across the country.
Medical staff brought in to treat them say conditions are poor and lawyers attempting to represent them have been banned from entering.
We caught a glimpse of one holding centre after filming inside the shattered remains of the police headquarters.
The main structure was badly damaged by a helicopter gunship operated by the military insurgents and from the back of the window-less structure, we saw a concrete forecourt with a row of detainees standing in a line.
Their arms were bound and their faces pressed up against the entrance of the sports center.
On the other side of the car park, we saw another group of men wearing orange, also standing in a line.
To help deal with the situation, the Ankara Bar Association has set up a crisis center on the eighth floor of its building.
There we found a small team of lawyers working eight hour shifts, 24 hours a day, assembling lists of soldiers, judges, prosecutors, teachers, civil servants and others, who have been rounded up by the authorities.
We spoke to one tired-looking advocate called Ilkin Houdal, who said conditions on the inside on these holding centers is very poor.
He added: "What we know is that people are being tortured. We can't get access to police headquarters but we hear that detainees have been thrown to the ground, their heads stepped on with boots, really roughed up. When lawyers have tried to intervene they've been badly treated."
The phones at the center were ringing off the hook – 1,200 calls a day we were told, from families of those detained.
Some were trying to track down their loved ones while others wanted to find a way to get them out.
That will not be easy. The sheer number of those detained – combined with the fact that one fifth of the judiciary has been suspended or detained in the purge, means the process of establishing guilt will move extremely slowly.
A new three-month state emergency in Turkey, which gives President Recep Tayyip Erdogan's government additional powers of arrest, is likely to add to the number being held.
He has promised to "cleanse" the nation of its subversive elements, prompting fears that this administration will use the crisis to eliminate dissent.
As for the head of the crisis centre, Cermalettin Gurler, told me he would try to get some sleep when the country "settles down".
He said: "This is an extraordinary period, extraordinary events, no one knows who is who – even you could get arrested when you walk on the street. The process is really different. It is like the rules of war."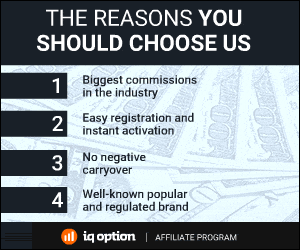 179 Total Views
1 Views Today