The Turkish government is expanding its purge of suspected coup backers and has begun to revoke the licenses of 21,000 teachers at private schools.

The state-run Anadolu news agency said teachers involved are believed to have ties to US-based cleric Fethullah Gulen, whom the government has accused of being behind the failed military coup last week. Gulen has strongly denied the accusations.
Turkey has already announced the firing of 15,200 teachers at state institutions, demanded the resignations of 1,577 university deans and halted all foreign assignments for state-employed academics.
In addition, thousands of other state employees including police officers have been fired, all accused of being Gulen followers.
Authorities have also rounded up close to 9,000 people – including 115 generals, 350 officers and 4,800 other military personnel – for alleged involvement in the coup attempt.
But two of those military officers have fled from a military hospital in Istanbul where they were being treated.
Anadolu said the infantry captain and lieutenant are suspected to be followers of Gulen. T urkish police are warning the two officers may be armed and have distributed their photos in a bid to recapture them.
Meanwhile, the nation's National Security Council is holding an emergency meeting following the coup attempt, which was eventually derailed by security forces and protesters loyal to the government.
President Recep Tayyip Erdogan is heading the meeting of the council, which is the highest advisory body on security issues. Mr Erdogan has previously said an "important decision" will be announced after the meeting.
The meeting comes after Turkish jets carried out cross-border strikes against Kurdish rebel targets in northern Iraq, killing 20 alleged militants.
F-16 jets pounded targets belonging to the outlawed Kurdistan Workers Party, or PKK, in Iraq's Hakurk region, Anadolu said.
The Turkish military has been regularly hitting suspected PKK positions in Iraq since last year, but Wednesday's strikes were the first since the coup attempt in which several F-16 pilots were involved.
The military is reeling from the failed putsch and the air raids appeared to be an attempt to show that forces are on top of security matters.
The coup attempt has led to public anger and calls for the government to reinstate capital punishment, while the state-run religious affairs body said no religious rites would be performed for the coup plotters killed in the uprising. Capital punishment was abolished in 2004 as part of Turkey's bid to join the European Union, and several European officials have said its reinstatement would be the end of Ankara's attempts to join.
Officials have raised the death toll from the violence surrounding the coup attempt to 240 government supporters. At least 24 coup plotters were also killed.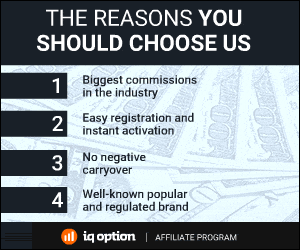 106 Total Views
1 Views Today