Flights to and from Turkey have been canceled after at least 90 people were killed in a bloody attempted military coup.

British Airways said it has canceled all flights to and from the country following a night of gunfire and explosions in capital Ankara and Istanbul.
It comes after the Foreign Office advises Britons to "stay indoors" after at least 90 people were killed and more than 1,000 injured in clashes.
More than 1,500 soldiers were arrested as President Recep Tayyip Erdogan denounced the coup as an "act of treason" and assured his government remained in charge.
A British Airways spokeswoman said: "In light of the events unfolding in Turkey, all flights to and from the country have been canceled today (July 16).
"We are keeping flights to Turkey under review. The safety and security of our customers and colleagues remains our top priority at all times. For the latest flight details please refer to ba.com."
Customers affected by the cancellations are being offered to rebook or a refund, while people currently booked for Sunday or Monday can rebook at no cost, subject to availability, the airline said.
Dramatic images during the coup attempt showed soldiers walking away from tanks with hands in the air after blocking one of Istanbul's huge Bosphorus bridges overnight.
But an easyJet spokeswoman said the airline did not expect any changes to its schedule.
"EasyJet flies from the UK to Antalya, Bodrum, Dalaman and Ismir in Turkey and has 24 flights to and from Turkey scheduled on July 16.
"We are liaising with the Turkish and British authorities. The safety and security of our passengers and crew is the airline's highest priority.
"Current advice from the British authorities is to continue our flying programme. This will be kept under continuous review," she said.
Advice on the Foreign Office website said: "There has been large-scale military action in Turkey, with the military deployed to the streets and widespread reports of gunfire and explosions in Ankara and Istanbul.
"The situation now appears quieter in Istanbul, and the bridges across the Bosphorus are reopening. But there are reports of tank fire and small arms fire in Ankara.
"Some flights to airports in Turkey are being diverted or cancelled. The road between Marmaris and Icmeler remains closed, following earlier reports of gunfire between the resorts of Marmaris and Icmeler.
"We strongly advise you to stay indoors, avoid public places, in particular demonstrations, and remain vigilant."
The Foreign Office advises people due to travel to or from Turkey over the next few days to closely monitor travel advice and check with airlines or tour operators before traveling.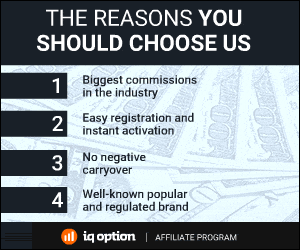 227 Total Views
2 Views Today