The Republican and Democratic party frontrunners respectively for US presidential nominations, Donald Trump and Hillary Clinton, have won their respective primaries in New York state.

Trump rather whizzed through his win in his nominating contest on Tuesday, moving closer to capturing enough delegates to score the nomination and avoid a contested convention in July.
The billionaire's big victory in his home state gave him renewed momentum in the Republican race and pushed him closer to the 1,237 delegates he just needs to win the nomination.
Hillary Clinton also won in New York, which she once represented in the US Senate, blunting the momentum of rival Bernie Sanders and taking a big step towards wrapping up the nomination.
The victories for Trump and Clinton, in one of the biggest state nominating contests thus far, has set both up for strong performances next Tuesday, when they are expected to do well in five other Northeastern state primaries.
Trump won in the state where he was born and where the flamboyant mogul built much of his property and entertainment empire. With 90 percent of votes counted, he had 60 per cent.
"We are really, really rocking, and we expect we are going to have an amazing number of weeks," the candidate, flanked by his family, told supporters at his opulent Trump Tower building, announcing imminent travel to some of the five states holding primaries on April 26.
Divisive and dangerous
Ohio Governor John Kasich was a distant second to Trump at 25 per cent, with US Senator Ted Cruz of Texas at 15 percent.
Trump's final margin of victory will be decisive in the number of delegates he claims. A total of 95 Republican delegates are at stake in New York.
The victory boosts Trump's delegate lead against Cruz, his nearest rival, who has fared far better in more conservative Southern and rural states.
Clinton's victory over rival Bernie Sanders halts momentum that had gathered around the campaign of the senator from Vermont, who won eight of the nine primaries before New York.
Clinton had 57.5 per cent of the vote to 42.5 per cent for Sanders with 90 per cent counted, meaning the former secretary of state will claim a sizable majority of the 291 Democratic delegates at stake in New York.
"Tonight the race for Democratic nomination is in the home stretch, and victory is in sight," Clinton told cheering supporters in New York's Brooklyn area.
"It's humbling that you trust me with the awesome responsibility that awaits our next president."
She accused both Trump and Cruz by name of "pushing a vision for America that is divisive and frankly dangerous".
She reached out to Sanders supporters: "There is much more that unites us than divides us."
Just like Trump, both Clinton and Sanders have close ties to New York. Before the primary all three had emphasized their familiarity with the state: Sanders and Trump were born in New York City, and New Yorkers twice elected Clinton to the US Senate.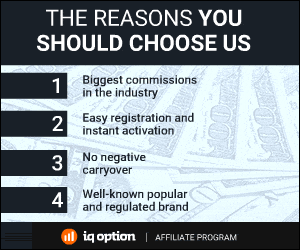 164 Total Views
1 Views Today