"Safety will be restored," Donald Trump would promise Americans on Thursday in an acceptance speech as a Republican presidential nominee that strikes a sharp new authoritarian tone.

Amid a backdrop of terrorist attacks and police shootings, Trump will seize on law and order as a potential rallying cry for a party bruised by internal feuds and an unruly convention.
"I have a message for all of you: the crime and violence that today afflicts our nation will soon come to an end. Beginning on January 20th 2017, safety will be restored," Trump will say, according to extracts of the speech circulated by the campaign after an unconfirmed full draft was leaked online.
The chaotic release of the speech – three hours before Trump was due to take to the stage in Cleveland – caps a week in which his wife's opening address plagiarized Michelle Obama and a call for party unity was torpedoed by Ted Cruz's refusal to endorse the nominee.
But Trump appears undaunted, judging by the text that was circulating around the arena under a giant canopy of 50,000 red, white and blue balloons waiting to descend on an expectant crowd.
According to the official campaign preview, their nominee is due to take to stage like Mark Antony with the Shakespearean opening line: "Friends, delegates and fellow Americans: I humbly and gratefully accept your nomination for the presidency of the United States."
The fuller, and unconfirmed, draft text, suggested he would also reiterate his controversial campaign promise to build a wall on the Mexican border but has slightly adapted his equally inflammatory proposed ban on Muslims entering the United States.
"We must immediately suspend immigration from any nation that has been compromised by terrorism until such time as proven vetting mechanisms have been put in place," says the text.
"We are going to build a great border wall to stop illegal immigration, to stop the gangs and the violence, and to stop the drugs from pouring into our communities," it adds.
But it is a lengthy section in the draft speech on domestic crime that suggests a new direction for a Trump campaign that sees Democrats as vulnerable on law and order in general.
Trump claims the convention "occurs at a moment of crisis for our nation", according to the leak, which proceeds to a 17% jump in murders in America's 50 largest cities last year, including a 50% jump in Washington and 60% leap in Baltimore. It also points out that 3,600 people have been the victims of shootings in Barack Obama's hometown of Chicago since he took office, and the number of police officers killed in the line of duty is up nearly 50% since last year.
"The most basic duty of government is to defend the lives of its own citizens," says the leaked text. "Any government that fails to do so is a government unworthy to lead."
In his warnings of "crime and violence" and his solemn pledge "I am the law and order candidate", Trump sounds notes eerily similar to Richard Nixon's campaign rhetoric in 1968. The Republican nominee, after referencing "recent images of violence in our streets and the chaos in our communities", makes mention of Ferguson and Baltimore, where there has been unrest in the aftermath of civilian deaths in police custody, as well as recent attacks on police in Dallas and Baton Rouge, Louisiana.
Trump warns: "An attack on law enforcement is an attack on all Americans. I have a message to every last person threatening the peace on our streets and the safety of our police: when I take the oath of office next year, I will restore law and order our country."
In 1968, in the aftermath of consecutive summers of widespread riots across the United States, Nixon ran as the candidate of "law and order". In his 1968 convention speech, the future president promised to "restore order and respect for law in this country". In a television ad later in his campaign, Nixon pledged: "Let us recognize that the first civil right of American is to be free of domestic violence, so I pledge to you we shall have order in the United States."
There are key differences. Chief among them was Nixon's statement: "The time when one man or a few leaders could save America is gone. We need tonight nothing less than the total commitment and the total mobilization of the American people if we are to succeed." In contrast, Trump, who has promised in the past "I will give you everything," repeatedly pledges "I am your voice" and "I will win for you."
Trump also appears to make direct pitch to disaffected Democrats, with several references to Clinton's recent rival Bernie Sanders and policies that echo the leftwing senator's unexpectedly popular campaign.
The Republican nominee is expected to promise to create millions of new jobs by building "the roads, highways, bridges, tunnels, airports, and the railways of tomorrow".
In the leaked draft, Trump points out Sanders had also questioned Clinton's foreign policy judgement and expressed sympathy with him over Democratic electoral rules said to favour its establishment, much as Trump struggled against the party leadership in the Republican primary.
"I have seen firsthand how the system is rigged against our citizens, just like it was rigged against Bernie Sanders – he never had a chance," says the leaked document. "But his supporters will join our movement, because we will fix his biggest issue: trade."
The draft adds: "I have visited the laid-off factory workers, and the communities crushed by our horrible and unfair trade deals. These are the forgotten men and women of our country. People who work hard but no longer have a voice.
"I AM YOUR VOICE," it reads in capital letters.
Given the Trump campaign's record of last minute changes and Trump's own often freewheeling delivery, it is possible the nuances may differ in delivery but the official series of extracts emailed by his staff makes clear that the overall theme is focused on security – at home and abroad.
"Americans watching this address tonight have seen the recent images of violence in our streets and the chaos in our communities. Many have witnessed this violence personally, some have even been its victims," says the formal text.
"America is far less safe – and the world is far less stable – than when Obama made the decision to put Hillary Clinton in charge of America's foreign policy," it adds.
Despite controversial comments on the future of Nato delivered in a New York Times interview, Trump is also expected to stress his loyalty to traditional US allies.
"We must work with all of our allies who share our goal of destroying Isis and stamping out Islamic terror," says the leaked version. "This includes working with our greatest ally in the region, the State of Israel."
And Trump is expected to conclude by claiming his political philosophy is unified by putting Americans first.
"To all Americans tonight, in all our cities and towns, I make this promise: we will make America strong again. We will make America proud again. We will make America safe again and we will make America great again," says the leaked text.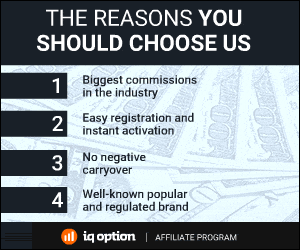 211 Total Views
1 Views Today