Paul Ryan, House speaker, has announced he will vote for Donald Trump, and said he hadn't supported him before because he needed to discuss "policies and basic principles" first.

In a column for The Janesville Gazette, Mr Ryan's hometown newspaper, he said the list of Supreme Court nominees Mr Trump presented, several of whom are ultra-conservative, was "very encouraging".
He said they also agreed on the "fundamental principle of the protection of life", referring to abortions.
"Through these conversations, I feel confident he (Trump) would help us turn the ideas in this agenda into laws to help improve people's lives," wrote the highest-ranking elected Republican. "That's why I'll be voting for him this fall."
Mr Ryan held so-called peace talks in Washington DC with the Republican two weeks ago.
The week before, he told CNN that he "was not ready" to support the the businessman, even after Mr Trump clinched the number of delegates to secure the nomination.
Despite strong support for Mr Trump which is sweeping him towards the nomination, Mr Ryan's twitter feed was soon flooded with anger and frustration, with social media users calling his decision "pathetic", "gutless" and "disappointing".
Mr Ryan said the two Republicans do not agree on every issue.
"It's no secret that he and I have our differences," he wrote. "I won't pretend otherwise. And when I feel the need to, I'll continue to speak my mind. But the reality is, on the issues that make up our agenda, we have more common ground than disagreement."
Mr Ryan has criticised several of Mr Trump's proposals, including his delay in rebuking endorsement from white supremacist and Ku Kux Klan imperial wizard David Duke.
He also said in December that Mr Trump's call to ban all Muslims was not "conservatism" or what America stood for.
But as Mr Trump looks set to become the official Republican nominee at the party's convention in July, there might be little choice for Mr Ryan but to throw his weight behind the real estate mogul.
Mr Ryan said in his column that his goal is to present a "positive, optimistic vision for a more confident America" and to unite Republicans.
He also slammed Mr Trump's democratic rival Hillary Clinton, the same day that she gave her most explicit anti-Trump speech yet.
"A Clinton White House would mean four more years of liberal cronyism and a government more out for itself than the people it serves. Quite simply, she represents all that our agenda aims to fix," he added.
Mr Ryan was elected as house speaker in October 2015.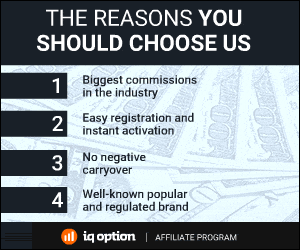 191 Total Views
1 Views Today