Donald Trump took five minutes Friday during a campaign stop in Iowa to rake the press over the coals for reporting that he had a crying baby ejected from a rally three days earlier in Virginia.

Breathless stories blared headlines about Trump 'throwing out' a young mother and infant who disrupted his speech.
To Trump – and most of his audience – it was a laugh riot.
'A beautiful baby was crying. And I mean, crying like you would not believe,' Trump explained at the Iowa Events Center in Des Moines.
'This baby could have been Pavarotti! In fact, I'm going to find out who that baby is. I'm going to make a deal with their parents because we can take that baby to training school and it will be the next great Pavarotti.'
The late Luciano Pavarotti's soaring tenor voice can be heard before and after every Trump rally, singing the aria 'Nessun dorma' from the Puccini opera 'Turandot.'
Later Friday in Green Bay, Wisconsin, he said the tyke 'had a voice that was superior to Pavarotti.'
'I want to sponsor the baby!' he announced. 'And the baby will sing someday in Philharmonic Hall.'
'This was a beautiful baby, and beautiful mother,' he said Friday in Iowa. 'And the baby was crying, and I jokingly said, "Y'know what, that's okay. Let the baby cry. We love babies." You know, something to that effect,' Trump continued. 'Love babies!'
'And then about two minutes later, it didn't stop. It just went on, and I'm trying to speak in front of thousands – we had thousands of people in the room – And I said, "Alright." I actually said the first time, "Alright, keep the baby here, don't worry about it."
'And after about two minutes, I said, "Y'know what? I'm going to counteract my order. Beautiful baby, eh? If you take her outside, that's not so bad." That was it! The whole place laughed. We had a good time.'
'The whole place was cracking up!' he added in his nighttime Wisconsin event.
'I did it so nicely. She was happy. Even the baby was happy – he stopped crying!'
On Tuesday in Ashburn, Virginia, Trump had initially reassured his crowd about the wailing baby, saying: 'The mom's running around like, "Don't worry about it," you know. It's young and beautiful and healthy, and that's what we want.'
But in time, the tyke pushed Trump off his China-bashing game.
'Actually I was only kidding,' he said at last. 'You can get the baby out of here.'
Trump complained Friday that the lighthearted moment brought journalistic cynics out of the woodwork.
'The press came out with headlines: "Trump throws baby out of arena!" So dishonest. So dishonest. I mean, these are dishonest people!' he boomed.
'Everyone's having fun! We're smiling, I'm waving, everyone's having fun. But they say, "Trump throws baby." Do you know how terrible that is? Such a lie. And they know it's a lie!'
He said that just before his rally an Iowa reporter had ambushed him with a question: 'Mr. Trump, how did you feel about throwing that baby out of the arena?'
'I've heard so much about that beautiful baby, beautiful parents. So much!' Trump said.
'I don't throw babies out, believe me. I love babies. I love my children. I love babies! I don't throw babies out, believe me!'
Trump had another less than picture-perfect moment on July 29 with two babies, one in each arm, after a rally in Colorado Springs, Colorado.
As he posed for photos, one of the infants broke into tears.
But Trump's most memorable baby encounter as a presidential candidate came in Louisiana on February 11.
After an hour-long speech in Baton Rouge, Trump was working a rope line and signing autographs when a young mom thrust her baby son at him.
Curtis Jeffrey, 1 year of age, was sporting a spiked blonde mohawk that reminded some in the crowd of Trump's own signature hairdo
He was also sucking on a Trump-themed jeweled pacifier.
With video cameras rolling and photographers snapping away, Trump calmly grabbed his black sharpie marker and signed the boy's hand.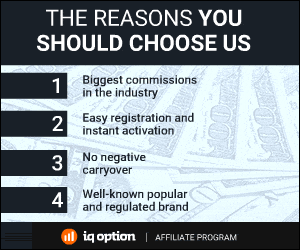 2041 Total Views
2 Views Today