Rep. Mark Takai has died at the age of 49.

The first-term Democrat from Hawaii, died Wednesday at home surrounded by his family after battling pancreatic cancer.
Born on Oahu, Takai served in the state House of Representatives for 20 years before he was elected to Congress, first winning his statehouse seat at age 27.
He served as a longtime lieutenant colonel in the Hawaii Army National Guard for more than a decade. In Congress, he sat on the Armed Services and Natural Resources committees.
'Mark humbly and effectively served the people of his state House and Congressional districts,' Hawaii Gov. David Ige said in a statement.
'In the often tumultuous world of politics, he has been a shining example of what it means to be a public servant.'
Takai was first diagnosed with cancer in October and initially expressed optimism that he would recover.
But in May he announced he would not seek re-election after he learned the cancer had spread.
He had planned to serve out the rest of his term in Congress, which would have ended in January.
Takai's passing was mourned among his colleagues in Hawaii and Washington on Wednesday, with politicians recalling his gentle, kind nature.
'All of us were moved when he announced his cancer to Vice President Biden and the Members at the House Democrats' Issues Conference earlier this year,' said Democratic Leader Nancy Pelosi, in a statement.
'Mark confronted his diagnosis with the spirit we all hope we would share when facing such an awful disease. As we mourn the loss of our friend, we draw fresh resolve to find cures.'
Several members of Congress expressed their grief over his death on social media and offered their condolences to his family.
'Heartbroken as we say our final aloha to my friend, colleague & fellow soldier Mark Takai. My prayers are with Sami & his family -TG,' Rep. Tulsi Gabbard wrote.
Rep. Judy Chu took to Twitter and wrote: 'I am completely heartbroken to hear that @RepMarkTakai has lost his battle with cancer. He was a great leader. I already miss my friend.'
Rep. Janice Hahn took to Twitter and wrote: 'I am so sorry to hear that my friend @RepMarkTakai has lost his battle with cancer. My prayers are with his wife and children.'
She also shared a photo she took of him in the spring in Washington, D.C. checking out the cherry blossoms that had bloomed.
'Mark was a close friend. I took this photo of him when we went to see the cherry blossoms this spring,' she added.
Sen. Brian Schatz from Hawaii also wrote: 'Congressman Mark Takai was one of the most hard working, passionate and kind public servants I've ever known. Aloha Mark. Rest in peace.'
Takai is survived by his wife, Sami, and two young children.
'The Takai family thanks the people of Hawaii for their support during this difficult time,' said a release by his office. His family requested privacy.
Ige's office was researching next steps to determine whether the governor would appoint a replacement or if the Legislature would have to be called into a special session, spokeswoman Jodi Leong said.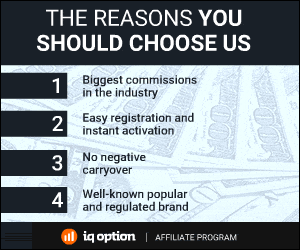 164 Total Views
0 Views Today