Eve of the fourth, not final, Super Tuesday of the 2016 presidential primaries, Donald Trump and Hillary Clinton appear headed for a cinch of a campaign, either one.

A win by Clinton would essentially dam up Sen. Bernie Sanders' progress and rut him in a choice: either use his political wield to influence the future of the Democratic Party or keep up his attacks, a move that could hamper her going into the general election and alienate the Vermont senator from party leaders.
Roughly a week after their resounding victories in New York's primary, Trump and Clinton have essentially silenced their rivals as voters in Pennsylvania, Maryland, Connecticut, Delaware and Rhode Island prepare to go to the polls on Tuesday. Across-the-board wins could add hundreds to their respective delegate counts.
An unprecedented alliance between Trump's GOP rivals, Sen. Ted Cruz (Tex.) and Ohio Gov. John Kasich, is too late to stop the billionaire this week. In fact, Trump has increased his lead in most of the states that will be voting.
Instead, the tangled Cruz-Kasich alliance is aimed at blocking Trump's path to the necessary 1,237 delegates starting with next week's primary in Indiana.
Sanders likewise has failed to gain any traction against the former secretary of state in the northeast corridor and managed to lose ground in Pennsylvania and Maryland, with 318 delegates between them, compared with this time a week ago.
Even though Sanders has begun to entertain questions about what it would take for Clinton to win his support, the democratic-socialist has also vowed to press on until the last Super Tuesday of the cycle on June 7 – the fifth mega-sized day of voting where traditionally there only used to be one.
Below is a snapshot of the polls ahead of tomorrow's contests:
Pennsylvania – 210 Dem delegates, 71 GOP delegates
Democrats: Clinton: 52.7 percent | Sanders: 38.7 percent
GOP: Trump: 45.8 percent | Cruz: 26.4 percent | Kasich: 23 percent
Maryland – 118 Dem delegates, 38 GOP delegates
Democrats: Clinton: 57.7 percent | Sanders: 33.7 percent
GOP: Trump: 41 percent | Kasich: 27 percent | Cruz: 23 percent
Connecticut — 70 Dem delegates, 28 GOP delegates
Democrats: Clinton: 49.3 percent | Sanders: 43.7 percent
GOP: Trump: 52.3 percent | Kasich: 26.3 percent | Cruz: 16.3 percent
Delaware – 31 Dem delegates, 16 GOP delegates
Democrats: Clinton: 45 percent | Sanders: 38 percent
GOP: Trump: 55 percent | Kasich: 18 percent |Cruz: 15 percent
Rhode Island – 33 Dem delegates, 19, GOP delegates
Democrats: Clinton: 44 percent | Sanders: 41.5 percent
GOP: Trump: 49.5 percent | Kasich: 24 percent |Cruz: 13.5 percent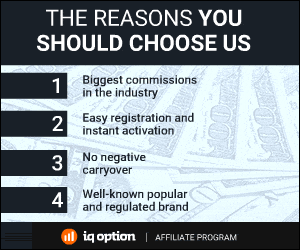 178 Total Views
1 Views Today