At the third rally of the day for Mr Donald Trump in Hartford, Connecticut, Jim Campbell was just on hand to introduce him.

"I have to confess that at the end of a long day of three rallies, backstage, he was tired. But on stage, [he was] electric," said Mr Campbell.
As Republican Town Committee Chairman in Greenwich for the last six years, Campbell is confident his favourite candidate will sweep all 28 delegates on primary day next week.
In the hometown of George H W Bush, where the average home costs around $2 million, Mr Trump is leading the polls at 48 per cent, according to a recent Quinnipiac poll. Ohio governor John Kasich and Texas Senator Ted Cruz drag behind at 28 per cent and 19 per cent respectively.
"Donald Trump is a well-known creature in our world," said Campbell. "There's a certain hometown advantage for him in New Jersey and Connecticut. Beyond that, we are less overtly religious and Trump's brand – a self-described common sense conservatism – plays well here."
"[North Easterners] also, I think, partly have a reputation for speaking their minds and not worrying too much if they offend people a little bit," he added.
But even upfront North Easterners might have trouble with Mr Trump, who has managed to alight outrage at most of his rallies with talks of deporting Mexicans, banning Muslims and insulting women – yet he remains the GOP Republican frontrunner. In Hartford, he called Bernie Sanders a "communist", Hillary Clinton a "disaster" and harped on the old refrain of "lyin' Ted" [Cruz].
He also ordered out six protesters by security staff, calling out: "They're not supposed to be here. They really impede freedom of speech."
At a rally in New York after winning the state primary, former candidate for governor of New York Carl Paladino stood beside Mr Trump on stage. The fellow real estate mogul then said on a radio interview the same day that Obama and his administration were like "raccoons in the basement", a nod to a racial slur.

"You don't say no to supporters in politics," Mr Campbell replied. "Paladino is a Republican and was in the running for governor. But he does not have the appeal."
Donald Trump has said "no", however. He chose to mostly self-fund his campaign, and said "no", if rather belatedly, to the support from David Duke, the former imperial wizard of the Ku Klux Klan.
"I don't have to describe the difference between Paladino and a million people that support you [Trump] and an organisation [KKK] that has repugnant views that don't belong in the 20th century never mind the 21st century," insisted Mr Campbell.
Mr Trump also came under fire for suggesting that Muslims were clapping and cheering in New Jersey when they saw the Twin Towers fall down in 2001. Does that view belong in the 21st century?
"Donald Trump sometimes exaggerates a point. As we used to say with Ronald Reagan, he 'misremembers a point'," argued Mr Campbell. "But what's the ultimate concern that he is addressing each time? It's an ultimate concern that is shared by most Americans.
"So he may be a bit wrong on the details of that [claim], and he stuck to that story maybe longer than he should [have done] on the number of people [who] were cheering – apparently there were a few – and it wasn't on the scale that he was describing."
Mr Campbell insisted that radical Islam must be "named" as the root cause of terrorism otherwise the US is powerless to stop it.
"If we can't have that level of honesty, and just being able to say: look, I respect Muslims, […] it's a major religion of the world, but there's something there that is creating this radical root within and it's turning our world upside down," he said.
Mr Campbell, who works in real estate, supports the presidential candidate's immigration proposals. He said he lived in Switzerland for 10 years and praised the country for being both a "liberal western democracy" and for "enforcing its borders" but still maintaining an ethnically diverse population.
"I know they used to round up Turks in the woods, at the Swiss-Italian border all the time and put them in jail. No one was allowed in the country without papers."
Does he think Mr Trump will really build the wall?
"I haven't been to the US-Mexican border. I understand we have a fence," he said.
"My family are immigrants, everybody in America was ultimately an immigrant but most of them came in legally, actually," he added. "I know many Hispanic Americans that – who came in legally. I mean the man who cuts my lawn is a very successful entrepreneur."
In a state with a history of manufacturing, the Harvard Law graduate praised Mr Trump's policies on corporate tax, the economy, free trade, protecting domestic manufacturers, "not messing with social security" and his claim that the war in Iraq brought about under the Bush administration was a "big, fat mistake". (Mr Trump claimed otherwise during a 2002 interview with Howard Stern).
"This is the Bush hometown, right? No more Bushes," said Mr Campbell.
Unlike other Republicans, Mr Trump has taken a softer line on Planned Parenthood, arguing it provides valuable services for millions of women – but still said he would defund it.
Mr Campbell said he is "pro-choice", but said it would be "cleaner" to stick with the 1976 federal law called the Hyde Amendment which only provides funding for abortions in the case of rape or incest or where the life of the mother is in danger.
Mr Trump also said recently, referring to the newly-passed anti-LGBT law in North Carolina, that "transgender people should use any bathroom they want".

Was that a strategic move to gain ground in the North East?
"I heard him speak in Indiana, and he says it there anyhow," said Mr Campbell, referring to the Indiana primary on 3 May. "I think there's a lot more honest to God, tell it like it is than there is cleverness."
With Mr Trump poised for another suite of victories on 26 April, Mr Campbell summed up why the Republican managed to continually create controversy yet still come in first place.
"All politicians have stump speeches and they all deliver lines that are known as red meat for the masses," he said. "Behind the soundbites, an important theme is resonating."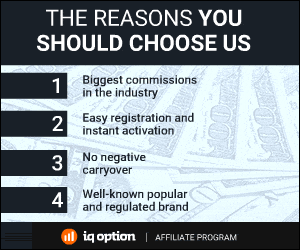 237 Total Views
1 Views Today