As Zimbabwe's leading and most popular political party, the MDC would like to take this opportunity to sincerely and wholeheartedly thank the toiling masses of Zimbabwe for embarking on a peaceful and democratic stay away on Wednesday, July 6, 2016. Indeed,the people of Zimbabwe have spoken in a very clear and unequivocal manner showing that they are completely and utterly fed up with the shenanigans of the crumbling, bankrupt and faction-ridden Zanu PF regime.
The MDC showed the way by embarking on a massive "mother of all demonstrations" in Harare on April 14, 2016,followed by equally successful mass demonstrations in Bulawayo and Mutare. We are humbled by the fact that Zimbabweans are now emboldened and strengthened in their desire and clamour for peaceful, democratic change after taking a clue from the three highly successful mass demonstrations that were recently held by the MDC. Zimbabweans throughout the length and breath of our beloved motherland are sick and tired of the  renegade and insipidly corrupt  Zanu PF regime that is fronted by President Robert Mugabe. The regime has been given notice that it is now living on borrowed time. Zanu PF successfully rigged the elections on July 31, 2013 but they have hopelessly failed to rig the economy. The people of Zimbabwe are not docile and neither are they fools. They know, exactly, what they want.

The Zanu PF regime has absolutely failed to resuscitate the comatose economy and as of now, at least 85% of Zimbabweans are living in abject and grinding poverty. Four million Zimbabweans are facing the horrifying spectre of starvation since the bankrupt regime has no money to import the necessary quantities of maize that are urgently needed to avert mass starvation. The regime has also failed to provide a condusive economic environment to stimulate job creation and industrial growth. The regime promised to provide 2,2 million jobs but to date, they have only managed to produce 2 million loafers and vendors.
The MDC, once again, joins other progressive political parties, civic organisations and indeed, all patriotic and peace-loving Zimbabweans in calling upon the immediate resignation of President Mugabe and his entire Cabinet. Zimbabwe is crying out for a fresh start, a new beginning. We also call upon SADC to take note of the situation in Zimbabwe and for an extraordinary regional summit to be held to look into the deteriorating political and socio-economic situation in the country. Fresh, free and fair elections should be held in Zimbabwe in order to usher in a legitimate government of the people. These fresh elections should only be held after ensuring that electoral reforms have been undertaken that will guarantee the holding of free and fair elections, that will pass the test of legitimacy. These fresh elections should  be supervised by SADC, the AU and the UN. It is clear that the Zimbabwe Electoral Commission (ZEC)  is incorrigibly delinquent and severely compromised. ZEC is just but an extension of the collapsing Zanu PF regime and in its current form, it is completely unable and incapable of running a free and fair election.
Time is up for the Zanu PF regime. The people of Zimbabwe have spoken.
MDC: Equal Opportunities For All
Obert Chaurura Gutu
MDC National Spokesperson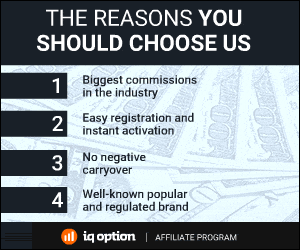 140 Total Views
1 Views Today