The protesting residents of oil-rich Ugborodo community, Warri South West Local Government Area, Delta State, have vowed not to vacate the Escravos Tank Farm, belonging to the Chevron Nigeria Limited (CNL) until their demands are met.

Speaking on Wednesday, August 17, the National Youth chair of Ugborodo community President, Mr. Ofe Nene, accused Chevron of failing to develop their land better the lives of indigenes.
He said their demands include the development and provision of basic amenities to their community, employment of their indigenes, enthroning of better working condition and pay for indigenes already working in Chevron and abolishing of casual workers policy.
He, however, thanked the state Governor, Ifeanyi Okowa, for his mediation on Monday, August 16.
In a letter thanking the Governor for his intervention, Nene said: "We are not out in Chevron Nigeria Limited facility gate, both day and night since Monday the 8th of August, 2016 till date. Not because we enjoy the torrent and very dangerous sea breeze of the Atlantic Ocean, but because we need the above stated changes to be effected in our community.
"Except the issues are addressed, we shall not leave or move an inch from Chevron Nigeria Limited tank farm gate in Ugborodo. Because we cannot continue with this same old pattern of Chevron Nigeria Limited always going to negotiation table with Ugborodo community to cover prominent and pressing issues with other issues, thereby attending to the colossal issues partially.
"The major reason for the protest as stated categorically by the youths of Ugborodo community at the aforementioned meeting is yet to be addressed.
"These issues include the development and provision of basic amenities to our community, employment of our indigenes, enthroning of better working condition and pay for our indigenes already working in Chevron Nigeria Limited and abolishing of casual workers.
"Conversion of all our indigenes working in the company as casual workers to staff and finally,the relocation of Chevron Nigeria Limited Administrative headquarters to Warri Kingdom."
He added: "Sir, it will interest you to know that in Ugborodo today, ordinary headache kill people because there is no single health centre in the community. I can categorically state that most indigenes of the community have only seen a tarred road in the television because there is no motorable road in the community, there is no good school, potable drinking water or even good housing for people to stay because Chevron Nigeria Limited have abandoned the Ugborodo New town Project they promised the community.
"As I write you now, the average life span of indigenes of Ugborodo is now 45 years as a result of the highly polluted environment we live in, which is caused by the exploration and exploitation of the crude oil in our land by Chevron Nigeria Limited.
"This same company has refused to employ our indigenes and the few they employed have been relegated to casual workers without any condition of service, hence they are been treated like animals. These workers do not have stable salary;hence, they cannot plan or save because they do not know what their next salary will be."
"You will bear me witness that the issues that have led most Niger Delta youths into restiveness and militancy is not different from this, but we are civil people and will continue to push for our right peacefully with all possible ways within the ambit of the law."
In his appreciation to the Governor, he said: "I thank you for your intervention to settle the ongoing protest by the Ugborodo people against the marginalization,oppression and the conscious actions and inactions of Chevron Nigeria Limited, which has brought underdevelopment, poverty and impoverishment to the community."
The youth leader urged the Governor to use his office to compel Chevron Nigeria Limited to do the needful in Ugborodo community in order for peace to reign.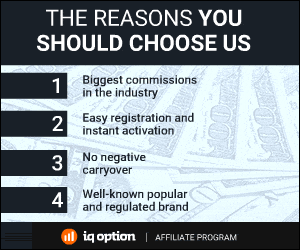 486 Total Views
1 Views Today