Tech giant Cisco has announced new plans for a new data center product that may help their overall slump in recent sales. Officials at Cisco are hopeful that the new product they are going to offer their customers can help the company get through potentially tough times that have already started to impact company sales. This year, many corporations may need to cut spending on information technology products as well as all kinds of related tech services. Research from International Data Corporation has suggested this possibility to company officials and those observing the tech world.

Industry cutbacks have already been felt from many respected corporate tech giants including FireEye and Cisco. Both companies have reported some serious problems with slowdowns that have affected their businesses and led to cuts.
Officials at Cisco have admitted that some of their customers have decided to put off their planned routine technology upgrades. This is because of potential problems with the present day global economy. The resulting slowdown in corporate spending has already impacted the company's revenues. Sales of core switching products have decreased by more than four percent. The company's data center business has also seen a decline of roughly 3% percent according to published industry reports.
Observers and investors have noted that the company's CEO Chuck Robbins appeared to be highly confident when speaking out during the Cisco's last earnings call. He believes the networking giant will be able to weather the crisis successfully. In his view, the new data center product should help increase potential sales greatly in the coming year.
His company has announced a new data center product. This line, called HyperFlex Systems, has been in development for more than two years. Senior Vice President of marketing, Soni Jiandani, has confirmed many important product details.
The new product should be available by the third quarter
The hyper-converged" data center appliance can combine multiple tasks in one highly efficient system including a traditional data center as well as management software. Also included are gear such as storage and servers. Networking equipment can be bundled into one package that will be typically smaller than a standard giant rack.
A similar Cisco product, the Unified Computing System (UCS) exists right now. This new appliance has software from the company's data center partner Springpath.. This use of this software lets their machines work far more efficiently with existing cloud computing infrastructures that is available on demand from other tech companies.
The product can help companies manage containers. Containers are data center technology used by companies like Yelp to create complicated apps.
Officials hope customers will choose the new products despite the current economic downturn. They hope to bring in new customers who need to have flexibility and want features available from larger companies but still have such gear in their own centers.
Staffers admit the company faces many challenges from other tech companies. New startups like Nutanix hope to enter the market and provide such products. There are multiple companies on the market that are well funded and in a position to challenge Cisco.
Featured images:
License: Image author owned
Katrina racks them in for the market leader of custom racking products at Rack Solutions – visit us today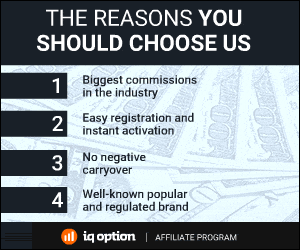 134 Total Views
1 Views Today