Taylor Swift, 26, no longer has her squeaky clean rep anymore. Last weekend the global pop star was blasted by her ex-boyfriend Calvin Harris and a few other celebs who had gotten tired of Swift's shenanigans.

The drama started like this. On July 13, 2016 Calvin Harris ranted on Twitter accusing his ex girlfriend, Taylor Swift of making him look bad after she co-wrote his hit song, 'This Is What You Came For'.
Harris did not take kindly to the fact that Taylor Swift revealed this and went hard on her on Twitter. "I wrote the music, produced the song, arranged it and cut the vocals though. And initially she wanted it kept secret, hence the pseudonym. Hurtful to me at this point that her and her team would go so far out of their way to try and make ME look bad at this stage though.
"I figure if you're happy in your new relationship you should focus on that instead of trying to tear your ex bf down for something to do.
"I know you're off tour and you need someone new to try and bury like Katy [Perry] ETC but I'm not that guy, sorry. I won't allow it. Please focus on the positive aspects of YOUR life because you've earned a great one. God bless everyone have a beautiful day."
Calvin Harris' tweets hit Taylor Swift's clean image and many started to see her as a petty woman who wanted to get over her ex. The celeb bashing did not stop there as pop star Katy Perry threw some shade Taylor Swift's way.
On July 13, 2016 Katy Perry tweeted a GIF image of Democratic Presidential aspirant Hilary Clinton shrugging her shoulders. She also retweeted a 2015 tweet of hers which read: "Time, the ultimate truth teller."
As fate would have it a new episode of 'Keeping Up With The Kardashians' aired last week and Kim Kardashian blasted Taylor Swift  for feigning ignorance about the notorious line on Kanye West's song 'Famous'.  "I've had it with people blatantly treating my husband a certain way and making him look a certain way. I'm gonna say how I feel" said Kim Kardashian.
We all know the history between Kanye West and Taylor Swift runs deep but I guess Kim K had it up to here with Taylor Swift always playing the victim.
In Taylor Swift's lauded career I do not think she has been the subject of so much bashing. Celebrities around her are now hitting her hard. It seems all new to the outsider which sort of makes sense because Taylor Swift has always been positioned as the good little innocent woman.
With close sources whispering about how vindictive she can get when things don't go her way, we might be witnessing a whole new Taylor Swift who isn't exactly pristine.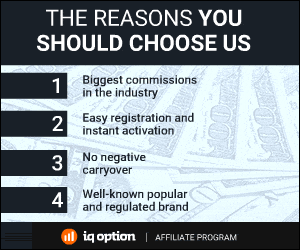 206 Total Views
1 Views Today