Sydney Schanberg, a Pulitzer Prize winning journalist who reported the rise of the Khmer Rouge in Cambodia, has died at the age of 82.

His friend and fellow New York Times reporter Charles Kaiser confirmed Schanberg's death in Poughkeepsie, New York, after a heart attack on Tuesday.
Schanberg, whose work inspired the 1984 film The Killing Fields, ignored orders to evacuate Cambodia in 1975, and was captured by the Communist party along with photojournalist Dith Pran.
Schanberg was born in Clinton, Massachusetts as the son of a grocery store owner who went on to graduate from Harvard in 1955.
After he served as a reporter for the US Army during a stint in Frankfurt, he started off as a copy boy at the New York Times and later became a foreign correspondent
He covered Southeast Asia in the 1970s and risked his life to stay in Cambodia during the country's civil war.
He later wrote: 'Our decision to stay was founded on our belief — perhaps, looking back, it was more a devout wish or hope — that when the Khmer Rouge won their victory, they would have what they wanted and would end the terrorism and brutal behavior we had written so often about.'
Instead, both he and Dith, who also worked as an interpreter, were captured by the Khmer Rouge.
Dith pleaded with them to spare Schanberg, and the two took refuge in the French Embassy.
While Schanberg was evacuated out of the country to Thailand along with other foreigners, Dith was sent to toil in the countryside as part of a social experiment under the totalitarian dictator Pol Pot's regime.
Dith, who died in 2008 from pancreatic cancer at the age of 65, was the one who coined the term 'killing fields', which were stacked with corpses.
Due to malnutrition, torture, disease, mass executions and forced labor, the Cambodian genocide killed between 1.7million to 2million people, or about one in five people living in the country at the time.
Schanberg covered the fall of Phnom Penh, and helped Dith's wife and children establish a life in San Francisco after he returned to the US.
When Dith escaped four years later, the two reunited in New York and Schanberg helped the photographer get a job at the Times.
The journalist went on to write 'The Death and Life of Dith Pran', which won eight BAFTAs and three Academy Awards after it was adapted to a 1984 film directed by Roland Joffe.
The two reunited in New York and the journalist went on to write 'The Death and Life of Dith Pran', which won eight BAFTAs and three Academy Awards after it was adapted to a 1984 film (pictured)
Schanberg later quit his job at the Times when his column was cancelled after he criticized the paper's coverage of the Westway highway.
He went on to write for New York Newsday for a decade before he worked at Life, APBNews.com, an award-winning website that was defunct in 2000, and the Village Voice.
Schanberg won a Pulitzer, as well as two George Polk awards, two Overseas Press Club awards, and the Sigma Delta Chi prize for distinguished journalism.
Schanberg married writer and editor Jane Freiman in 1995, and has two daughters with his first wife Janice Sakofsky.
Mia Farrow led the Twitter tributes and called Schanberg a 'remarkable man'.
Nina Bernstein, an investigative reporter at the Times wrote: 'Brave enough to stay in Cambodia -& later to leave the NYTimes. A passionate contrarian among newsmen; a mensch. RIP'
Mia Farrow led the Twitter tributes and called Schanberg a 'remarkable man' while others remembered his work as 'not just essential journalism but essential history'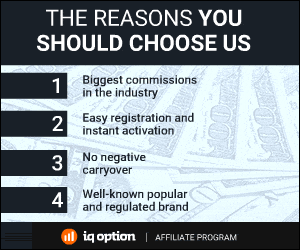 321 Total Views
2 Views Today