A man who had forcefully committed incest with his transgender step-daughter across a 13-year period has admitted to the grave crime in court.

The man from Melbourne, Australia, who cannot be named, was caught after his step-daughter filmed his abuse on her iPad. He has pleaded guilty to four counts of incest at a court in Victoria and faces up to 25 years in prison.
The court heard how the man began forcing himself on his step-daughter in 2002 when she was 19-years-old, just a year after she had undergone gender realignment surgery.
When the step-father first attempted to kiss his step-daughter, he said: "I just can't help myself, you've become such a beautiful woman," the court heard. He was pushed away by his step-daughter, but later forced himself on her when his wife was at church, telling her: "I know you've wanted this since your operation." He threatened to financially ruin the woman's mother if she spoke of his forced sexual activity.
He repeated the threat each time he forced himself on his step-daughter, leaving the woman feeling unable to stop him, prosecutor John Livitsanos told the court, according to reports.
"He would tell the complainant she was his second wife and she should be happy because not many men would want to be with a woman like her – referring to the fact that she was transgender," Mr Livitsanos said. "She did not know how to make him stop."
On one occasion the man took his step-daughter to a hotel, claiming it was their "honeymoon" with the intention of having vaginal sex with her for the first time. The step-daughter, who had not yet been sexually active as a woman, said she was not ready. Mr Livitsanos told the court that despite the woman being "scared of being damaged," and despite her cries of pain, the step-father forced himself on her anyway.
Over the 13-year period the step-father forced himself on the transgender woman three or four times a week, Mr Livitsanos told the court, to the point where the woman lost count how many times it had happened, reports say.
The man told his step-daughter last year he wanted to film the sex and watch it at work, which gave her the idea to record his abuse by filming it on her iPad, the court heard.
Her step-father discovered her iPad leading to a struggle for the device that left the woman with bruises on her hands and head.
The man the shouted "Your daughter wants it. She wants me to f*** her" at his wife when she walked in. He was arrested later that day and claimed the incest had lasted six years, with around 30 incidents in that time, the newspaper reported.
In a statement read by her brother in court, the woman said her step-father "stole my life and I feel watered down to the bone".
The plea hearing continues.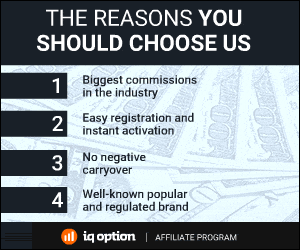 175 Total Views
1 Views Today