Solomon Dalung, the Minister of Sports, might have succeeded in mocking Team Nigeria ahead of the Rio Olympics with huge medal prospects.

Dalung said on Tuesday that he was expecting a minimum of five medals from the Games in Brazil.
The five medals, he said, were the least, expressing the confidence that Nigeria was capable of winning 15 medals at the Games expected to start in about three weeks time.
"Realistically and in the worst case scenario we should come back with five medals. We should not come home with nothing less than five medals but we are targeting 10 to 15 medals," he said.
Apart from the fact that the country is participating in eight events, these Games have been marred by poor preparation with so many Federations going with only one athlete due to paucity of funds.
According to an Athletic Federation of Nigeria (AFN) source, who spoke to Independent, getting two medals in Brazil would be a blessing.
"You know athletics is the bedrock of Nigeria's medal hope, but based on preparation, we will only participate and see what happens," the source said.
There is also a deficiency in another event Nigeria would have been banking on for medal. Nigeria will be going to Rio with only one boxer, Efe Ajagba, who qualified for the Games at the African championship in Cameroon earlier in the year.
Two boxers, Efe Apochi and Sadiq Umar, sponsored themselves to an Olympics qualifying tournament in Azerbaijan, but did not qualify.
Apochi, in an interview on Tuesday said that sports have been neglected by the government, noting that said he and his colleague had to beg coaches from other countries to be at their ringside in Azerbaijan.
"It was a terrible situation. We were alone in Azerbaijan and lonely. We even asked coaches from other countries to escort us to the ringside. This is even after we sponsored ourselves to the qualifiers. So where will the medals come from? Efe asked.
Also, Barcelona Olympics bronze medalist, Beatrice Utondu-Okoye, berated the Federal Government over the preparation for the Games, saying the FG has failed in the area of welfare to the athletes.
"This is embarrassing," she began, adding, "if athletes are worried about what to eat, what to put on, where to stay, it will affect them mentally."
"Athletes need support, you don't prepare for Olympics the same year," she added.
The U-23 football team, another medal hopeful, on a training tour of USA, may be ejected from their hotel due to lack of funds. The condition of the players and the coaches is very deplorable. And with  Dalung denying knowledge of the team being in the US, one wonders the sort of preparation the team is going through.
Africa's most decorated tennis player and seven-time Olympian, Segun Toriola, summed up Nigeria's deplorable Olympic preparations.
"I don't think we have ever had it so bad like this because even at the last Olympics in London, by this time we had started preparation and I don't think any athlete can do much in Brazil,''
"It is disheartening that nobody is even telling us (athletes) what is the next thing we need to do. I think nobody should expect much from the athletes because most of our opponents are rounding up their preparation now while we have not even started.'' the statement said.
So where are the prospects for the five medals?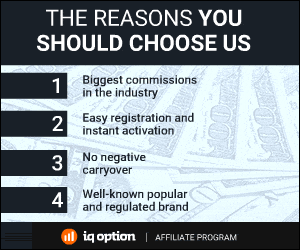 176 Total Views
1 Views Today