Former Fifa president Sepp Blatter and two other senior officials awarded themselves pay contracts which cost the organization more than £55m over the course of five years, lawyers for world football's governing body have said.

The contracts of Blatter, sacked secretary general Jerome Valcke and fired deputy secretary general Markus Kattner were revealed by Fifa on Friday as part of the ongoing investigation into wrongdoing at the organization.
"The evidence appears to reveal a coordinated effort by three former top officials of Fifa to enrich themselves through annual salary increases, World Cup bonuses and other incentives, totalling more than 79 million Swiss francs – in just the last five years," said Bill Burck, a partner with Quinn Emanuel, the attorneys conducting the probe.
Investigators also revealed that eight-and-a-half-year contract extensions were granted to Valcke and Kattner shortly before the governing body's presidential election in 2011, when Blatter was challenged by Mohamed Bin Hammam.
The contracts not only increased salaries and included bonuses, but also ensured that Valcke and Kattner would receive severance payments of approximately £12.3m and £6.9m respectively if their employment was terminated – a likely outcome had Blatter lost the election.
According to a Fifa statement, these severance arrangements "appear to violate mandatory Swiss law."
"It is clear that the preliminary findings indicate that the payments and contracts warrant considerable further investigation," the statement read.
"Fifa has shared this information with the Office of the Swiss Attorney General and it will brief the US Department of Justice on the matters as well."
"My job for Blatter is finished. The Fifa volcano is exploding."
Klaus Stoehlker, Sepp Blatter's spokesman, reportedly told Sky Sports News: "My job for Blatter is finished. The Fifa volcano is exploding."
The revelations came one day after Swiss law enforcement officials searched the organization's headquarters in Zurich.
The Office of the Attorney General of Switzerland (OAG) seized documents and electronic data as part of its investigation which initially began looking into the bidding process for the 2018 and 2022 World Cups.
A statement from the OAG read: "As part of the ongoing criminal investigations in the FIFA affair, the Office of the Attorney General of Switzerland carried out a search of Fifa's headquarters on June 2 2016 with the aim of confirming existing findings and obtaining further information.
"Documents and electronic data were seized and will now be examined to determine their relevance to the ongoing proceedings.
"The investigations still relate only to the persons named in earlier statements issued by the OAG and further persons unknown. As proceedings are ongoing, no further information can be given at present."
Both Blatter and Valcke are being investigated by the OAG for suspected criminal mismanagement of Fifa money. The pair were banned by Fifa's ethics committee for six and 12 years respectively.
Kattner, who has previously served as Fifa's chief financial officer, is not currently under criminal investigation. He was sacked by Fifa on 23 May for breaches of "fiduciary duty" after being accused of paying himself bonuses.
The documents released by Fifa reveal that Blatter awarded himself a £7.7m bonus on 1 December 2010 for that year's World Cup in Brazil, with Valcke receiving £6.3m and Kattner £2m.
For the 2014 edition of the tournament, Blatter received £8.4m on 19 October 2011, Valcke £7m and Kattner a payment of £2.8m.
Valcke and Kattner also received bonuses for the 2018 World Cup on 10 June 2014 – £7.7m and £3.1m respectively.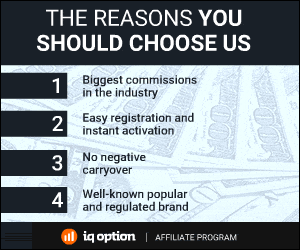 161 Total Views
3 Views Today