Looks like there's going to be another girl joining the female-heavy Kardashian crew!

Rob Kardashian and his fiancée, Blac Chyna, are expecting a baby girl. The pair announced the happy news on their reality show, Rob & Chyna, on Thursday, and Rob's famous family was quick to chime in with their thrilled reactions.
"IT'S A GIRL!" Kris Jenner tweeted. "So happy for Rob and Chyna! Can't wait to welcome this new little love bug to the world. #RobandChyna."
"Rob and Chyna are having a baby girl," a Kardashian source confirmed last week. "They're very excited!"
While Rob had been vocal in the past about his desire for a baby boy, he told the Rob & Chyna cameras he's going to be "super happy with a girl."
"It's an emotional moment. Me wanting to have a boy, it definitely stems from my dad but I'm sure I'll have the same relationship that I had with my father with my daughter," Rob said. "I'm just happy that the baby's healthy."
The two have yet to publicly reveal whether or not they've come up with a moniker for their first child together, but Rob and Chyna confessed the newest Kardashian kid won't be getting a "K" name during a sit-down Facebook live interview last month.
"You already have King, that's a funny coincidence," Rob, 29, stated, noting that Chyna's 3-year-old son, King Cairo (who she shares with rapper Tyga), already bares the "K" initial. "But probably not."
"You guys have to stay tuned for that too," Chyna added. "I'm not trying to give up no more details about the baby!"
The 28-year-old model confirmed that decision a few weeks later, telling Paper magazine, "The baby won't have a K name. We both agreed."
Baby news aside, the duo — who got engaged in April — is also set to say "I do," but are in no rush to walk down the aisle.
"Chyna and Rob are in a really great place," the Kardashian source revealed. "They will get married, but they don't have any plans set yet."
If it were up to Rob, however, "we would [get married] tomorrow," Chyna also explained in the Facebook live interview. "We would have been at the courthouse, downtown, a long, long time ago."
"He wants to go there, but I'm like, 'We need to do it the traditional way,'" she continued. "'Cause I wanna turn up after! I wanna turn up on my honeymoon."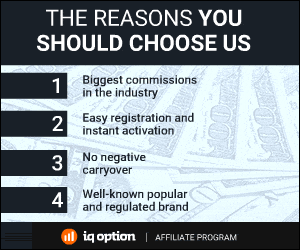 3401 Total Views
1 Views Today