Senator Ted Cruz has further disrupted events in Cleveland defending his decision not to endorse the nominee of the Republican Party, Donald Trump, noting the personal slights that his wife and father had suffered at the hands of the New Yorker during the hard-fought primary season. He would not be a "servile puppy dog," he declared.

The entire Republicans gathering in Cleveland, which had already seemed wobbly at best, was knocked abruptly off the rails entirely on Wednesday night when Senator Cruz, who dropped out of the nomination race on 3 May, delivered a long speech on the convention floor that notably did not offer clear support for Mr Trump.
By Thursday morning, Mr Cruz was laying out his reasoning in a manner that amounted not just to an omission of support for Mr Trump but another extraordinary attack on him.
He accepted that he had said on a debate stage earlier in the spring that he would support the Republican nominee whomever it ended up being, but said that he had decided to renege on that pledge "the day this became personal".
He was making reference to the turn in primary process when Mr Trump launched a blistering attack on the Texas Senator's wife, Heidi Cruz. Specifically the New Yorker retweeted an entirely unflattering meme of his own wife, Melania, and Ms Cruz, that was clearly meant to be an unflattering comparison. "A picture is worth a thousand words," Mr Trump added to it. On another occasion Mr Trump insinuated that the Senator's father was connected to the assassination of John F. Kennedy Jr.
The remarkable ruckus in Cleveland raises the stakes exponentially on the acceptance speech that Mr Trump will give in the Quicken Loans Arena tonight, which is meant to be the moment he projects party unity – of which there is very little – and his own presence as someone who can lead the country.
"That pledge was not a blanket commitment that if you go and slander my wife that I am going to come like a servile puppy dog for maligning my wife and maligning my father," Mr Cruz said.
"It is not a game, it is not politics. Right and wrong matter," he went, addressing members of the Texas delegation in Cleveland. "What does it say when you stand up and say `vote your conscience' and rabid supporters of our nominee begin screaming what a horrible thing to say?"
It is unclear whether he had understood in advance what his failure to endorse Mr Trump in a prime time speech would produce on the floor of the arena.  As he wound down his speech, a storm of boos erupted.  At the same time Mr Trump entered the arena looking angry, his fists in a clench, and the wife of the Senator was escorted out for her own safety by security guards.
Later Mr Cruz was further barracked as he navigated the bowels of the arena after his speech.  When he attempted to enter the VIP lounge sponsored by Sheldon Adelson, one of the party's top donors, he was turned away.
He told the Texan delegation that he had no intention of going so far as to vote for Hillary Clinton in November.  He also denied that he was encouraging his supporters to write in his name on the ballot in November and thus withheld their support for Mr Trump.
"I can tell you, I'm not voting for Hillary," he said.
Mr Cruz during the primary campaign called Mr Trump a "pathological liar".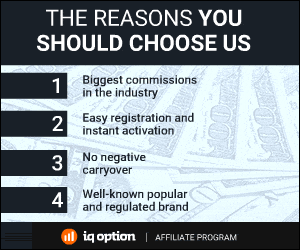 146 Total Views
1 Views Today