Juan Martin del Potro has now knocked off Rafael Nadal and Novak Djokovic in these Olympics. With a third win over a Grand Slam winner, he'll be gold.

The Argentine beat the Spaniard 5-7, 6-4, 7-6 – including an epic tie-breaker in the final set – to advance to the final against Andy Murray.
Using the same ferocious forehands that carried him past top-seeded Djokovic in the first round a week ago, del Potro now will try to pull off a third surprise on Sunday, when he meets the defending champion.
Nadal's bid for an unprecedented second Olympic singles gold medal ended with the thrill-a-minute semifinal loss. Del Potro, who earned a bronze for Argentina four years ago, will add a silver or gold to that after another stunning win.
Earlier, Murray won to close in on becoming the first tennis player with consecutive Olympic singles gold medals.
Murray moved into the final by easily beating Kei Nishikori of Japan 6-1, 6-4 on Saturday, stretching his winning streak to a career-high-tying 17 matches.
Nishikori and Nadal will meet for bronze.
Serving for the victory, Murray came up with a tremendous down-the-line backhand passing winner on a 23-stroke exchange, stumbling as he hit the shot and winding up sitting right there on the green court. When he saw the ball landed in, he raised a fist, then stood and motioned to the crowd for more noise.
That gave him his third match point, which he converted with a service winner. He yanked off his white hat and bellowed.
The No. 2-seeded Murray earned a gold in singles and a silver in mixed doubles for Britain at London in 2012, and now is guaranteed to leave Brazil with no worse than a silver. No tennis player has won two Olympic singles golds, let alone two in a row.
Against the No. 4-seeded Nishikori, No. 2 Murray returned extremely well, as he is wont to do — and did so right from the start. Nishikori won only 9 of 21 points on his serve in the opening set, getting broken twice in three games.
Murray broke at love to lead 3-2 in the second set, when Nishikori flubbed a drop shot that nestled in the net. He walked to the sideline with his head down, then sat on his changeover bench, removed his right shoe and laced up a black ankle brace.
The match was less than an hour old by then, but it was essentially over.
Murray, who had a 17-match run in 2011, also served pretty much impeccably, not only never facing a break point but getting taken to deuce only twice.
He set the tone in the very first game, holding at love as Nishikori managed to put only one serve in play.
All in all, Murray played cleanly and confidently in conditions much less tricky than the whipping, swirling winds of the past few days.
Indeed, about the only thing that bothered Murray happened as he served in the match's fifth game, already ahead 3-1. At 30-all, he was warned by chair umpire Carlos Ramos for taking too much time between points.
Murray looked up incredulously and said, "What?" He said something again after the next point. But nothing else slowed him down on this afternoon.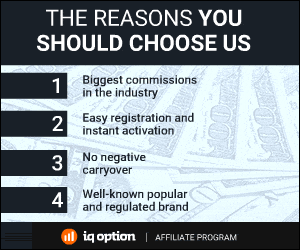 582 Total Views
1 Views Today