Mid-March of 1997 was quite the defining year for Team USA.

That's when the two brightest female stars on the team's roster — gymnast Simone Biles and swimming sensation Katie Ledecky — were born, just three days apart.
The amazing coincidences between the athletes don't stop there.
Biles and Ledecky, born respectively on March 14 and 17 on 1997, both started their careers at age 6 in 2003.
Their numbers of world gold medals are also close: Biles has won 10 to Ledecky's 9.
The two athletes, who both graduated high school in 2015,  first appeared in major international competitions about a year apart.
At just 15, Ledecky first caught the international spotlight at the 2012 London Olympics, where she took a gold medal in 800m freestyle.
She won every race in the following world championships.
A little more than a year after Ledecky's first Olympics, Biles appeared in the 2013 World Championships.
The gymnast finished first in the team, all-around and floor performances.  She also took vault silver and beam bronze.
She has never lost an all-around competition since.
Rio was her Olympic debut, where she won gold with her 'Final Five' teammates on Tuesday.
Shedding tears of joy, Biles proved on Thursday that she indeed is the world's greatest gymnast after taking home the gold medal for the women's individual all-around final in Rio.
The 19-year-old gymnast took center stage Thursday alongside her Final Five captain Aly Raisman, who won the silver medal during the highly anticipated competition.
Biles' floor routine was polished and perfect, as it sealed the deal for her to take home the gold medal.
The Ohio native scored a 15.933, as Raisman scored a 15.433 for her floor routine.
Biles won the competition with a 62.198 total score for first place, while Raisman had a 60.098 total for second place. Russia's Aliya Mustafina took home the bronze medal with a total score of 58.665.
Her winning margin for the individual all-around was a huge 2.1 points, which is larger than the margin of victory from 1980 to 2012 Olympics combined.
BIles holds the record for being the first female gymnast to win three straight all-around titles.
She also has the most championship golds won by a female gymnast.
Ledecky also had a strong showing on Thursday, setting an Olympic record with the fastest time in the 800-meter freestyle preliminaries.
The 19-year-old American swam the 16-lap event in 8 minutes, 12.86 seconds Thursday, bettering the old mark of 8:14.10 set by Rebecca Adlington of Britain in 2008.
Ledecky's time was nearly seven seconds faster than anyone else.
She will swim the final Friday night, seeking to complete a sweep of the 200, 400 and 800 freestyles for the first time since the 1968 Mexico City Games.
Ledecky also crushed her world record in the 400m freestyle.
The American phenom surged home to touch the wall in 3:56.46, smashing her own world record of 3:58.37 set in the Gold Coast, Queensland in 2014.
Ledecky, who has gone from strength to strength since her surprise win in the 800m free as a 15-year-old in London, has now broken 12 world records since then.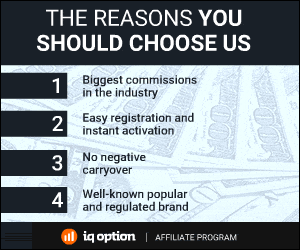 631 Total Views
2 Views Today