Usain Bolt and America's Justin Gatlin have both won through their 100m semi-final heats to set-up an epic Olympic final later tonight.

The Jamaican sprint superstar, the world's fastest man who has two Olympic 100m gold medals to his name, will take on Gatlin who has one Olympic gold and a career racked with drugs controversy.
Bolt won his heat in a time of 9.86seconds a season's best for him.
A false start by Andrew Fisher of Bahrain which saw him excluded from the event..
He appeared to be cantering along and mocking his opponents as first he looked to his right and then swung his head to his left to look at his rivals behind him, trying to keep pace.
He crossed the line with a huge grin and pointing at the cameras, clearly saving his best for the final at 9.30pm Eastern time.
Andre Degrasse of Canada clinched second place and qualification.
Bolt had received the loudest cheers inside the Olympic Stadium, which although not completely full to its 47,000 capacity, was busier than the first two days when swathes of empty seats had worried officials.
New Yorker Gatlin was booed and jeered when his name was called at the start and he failed to wave at the spectators like his rivals.
Gatlin, evidently angry at his reception, crossed the line in 9.94secs and stormed off straight down the tunnel as the other runners stayed on the track shaking hands.
Yohan Blake, the silver medalist at London 2012, was second in a time of 10.01 and also qualified for the final. Also in the final are Jimmy Vicaut of France, Ben Meite of Ivory Coast,
Both Bolt and Gatlin will line up in the 100m final which is not only the most eagerly awaited event of Rio 2016, but a personal grudge match between the Jamaican and American ace sprinters.
Bolt, who will be 30 on Sunday, said Gatlin would 'feel his full wrath' when they finally came head-to-head on the Olympic track.
Bolt was unimpressed when Gatlin focused on the six-times Olympic gold medalist's slight injury worries earlier this summer, claiming the champion had been given 'a medical pass' to compete.
Team US Olympic officials have pleaded for America to finally forgive drug cheat athlete Justin Gatlin as he bids to become the fastest man in the world.
New York-born Gatlin is planning to give current Olympic champion Usain Bolt ' a run for his money' after claiming bronze against the Jamaican four years ago.
Gatlin won gold in 2004 at the Athens games, but was later convicted of a doping offense and served a four-year ban, returning to competitive athletics on 2011.
It was the second controversy to descend on the 34-year-old track star after he was banned in 2001 from international competition for two years.
He tested positive for amphetamines, but later successfully appealed that the positive test had been due to medication that he had been taking since his childhood, when he was diagnosed with attention deficit disorder.
But the sprinter has not been able to shake off his accusers and his coaches are insistent beating Bolt to the Olympic title should not be seen as a 'tainted gold.'
Tracy Sundlin, who is in charge of the US track and field men's team, told Daily Mail online : 'That would be wrong .
'Justin is a remarkably talented athlete who clearly made a mistake at some point.
'He has paid dearly for that mistake. He has owned up to that mistake.
"If people saw what he is doing and the amount of effort… if they saw his heart, I think they would feel as I do.
' People do forget how truly special a talent he was. He was a world class hurdler as well as a sprinter. He has done things that people don't understand and appreciate.'
He admitted that despite winning a 'clean' bronze at London 2012, questions would always be hang over him.
'He has been forgiven by some, but not by others. Some will forgive, some will not.'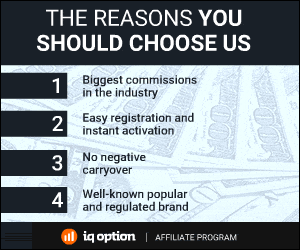 710 Total Views
1 Views Today