Nigerian athletes have lamented poor camping conditions and non-payment of their allowances ahead of the 2016 Olympic Games in Rio de Janeiro, Brazil.

Nigeria's preparations for the global games have been marred by a reported non-release of funds for preparations for the event with sports minister, Solomon Dalung, claiming to be in the dark over how the N2.9b released for the participation of Team Nigeria at last year's All Africa Games, Youth Olympics and preparations for the 2016 Olympics was spent.
The athletes began camping in May but our correspondent learnt that they were yet to be paid their daily allowances by officials of the sports ministry.
"The camp is like a mourning ground, everyone is carrying sullen faces. This is one of the worst preparations we've had so far ahead of a major international competition," a special sports athletes in the Abuja camp, who pleaded anonymity, said.
"I'm tired of everything in camp; there's so much gossip everywhere because nothing is going on; the camp is so boring and there are no allowances for athletes. They said they have not released money. The training is okay but since there is no allowance, the athletes are unhappy. Maybe they will pay, but right now, the situation is terrible and I'm tired of what is going on."
A weightlifter also complained about the poor feeding of athletes in camp.
He stated, "We feed three times a day but it's the normal rice, beans, moi moi, tea and bread. Is that how we should prepare for a major championship like the Olympics? Are we not supposed to be on a diet?"
Another athlete in the Lagos camp, who also pleaded anonymity, added, "The welfare of athletes should be ultimate; they need to be mentally and physically fit ahead of the Olympics. But how can we be when we haven't been paid our allowances?
"I learnt it's N2,000 per day they want to pay each athlete as camp allowance. That's too small but still they haven't been able to pay us; it's a shame that this is how we treat people representing our country.
"The athletes here are poor; it's poverty that made many of us remain in camp. If we had our personal money, we would have embarked on training abroad like Blessing Okagbare and others are doing. We are supposed to go for a training tour but we've not heard anything about that. If we train only with facilities in the country, Nigerians should not expect any miracle in Brazil."
During a recent visit to athletes camped in Lagos, Dalung assured the aggrieved athletes that the next stage of camping would be outside the country.
"Our camping will be in two phases. Since we've not been able to improve on our facilities, we will make use of what we have for the first stage, which will soon be over before exposing you to the second phase, which will be outside the country," He stated.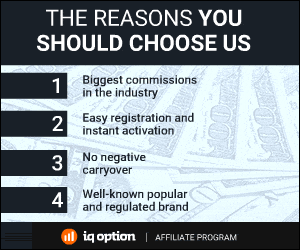 198 Total Views
1 Views Today