When this age rolls by and a new generation of Nigerians are born, come of age, and begin to study the works of the country's music heroes, how many of our current stars will make the list as legends?

These are the days of social media, where everyone is armed with a camera, which is used to document everything. From great works of art, to special moments and breakthroughs, to mundane activities such as a random dog swimming, we have an overload of information storming us at every corner. This has created multiple platforms to curate and file away great moments for the benefit of posterity. The previous generation didn't have these tools and to provided us with more. That's why curating the history of Nigerian music is a fragmented process, with no single depository of information containing all the needed documentation.
Did you know that Highlife came from Ghana? That what we have as our tunes were copied by our fathers from the Gold Coast nation, and appropriated. How Fela's music was an amalgamation and fusion of his London jazz influences and his Ghanaian Highlife lessons? Did you also know that Nigeria once enjoyed a rich history of jazz, Funk, rock and psychedelia which had a strong footing in early 1970s Nigeria. Though less popular than Fela's afrobeat, a large number of rock groups formed out of the ashes of the Nigerian Civil War to create some exceptional, footwork-friendly tracks. Bands like Formulars Dance Band, The Hygrades, The Strangers, Waves, The Apostles, Aktion, The Funkees, Kukumbas, Ceejebs, Action13, War-Head Constriction, Shadow Abraham with Monomono Friends, Tirogo, The Hykkers and many more. You can listen to 34 of these tracks here.
But thank God we have Fela's work. His legendary sounds, protest art, and eccentric personality crossing over from times past, and into the future.
But who amongst these generation of pop stars can be remembered as a hero? Whose legacy can stand the test of time, and their music to be savored for generations to come, inspiring many who take up the microphone and the instrument? Who?
These days we have our pop stars chasing popular music, and raising the ceiling for earnings made. But which of them and their works can be remembered for many generations to come, and their works inspiring a movement.
Only 2face Idibia comes to mind. The singer provided the world with 'African Queen' single, 6 Studio albums, 2 anniversary albums, at least 2 classic albums, over 30 hit records, and also was responsible for the refining of Nigerian music via classy sounds and more. he was arguably the first new generation superstar, had his song as soundtrack of Hollywood movie 'Phat girls', His single 'African Queen' was voted on the Top 10 BBC 'African Songs of all time' list, Member of the One8 Project which had R.Kelly, first non- Liberian to become a honorary member of the Liberian Music society, first artiste that had his video played on MTVBase, has won over 50 awards locally and internationally.
Sound Sultan will also be in on other generations, his longevity speaking volumes into the lives of many musicians to come. M.I Abaga's place is also cemented, as his rap pattern refined the acceptance and growth of Nigerian Hip-hop. D'banj had the plot and pop culture's reset button, but he faltered along the way and never recovered. Psquare too have a great shot at being the only African pop group to truly dominate the continent, with over two decades of hard work, rewriting the script.
Wizkid, Davido and all the rest? Not yet. For all the wealth, very few are remembered for carrying on the legacy of others and perhaps expanding it to greater proportions. But creation is still far from them, and so, a place in the great books of our age. In the end, what truly matters is innovation, and many who flipped the script will be remembered and celebrated.
There's also a huge responsibility in the media, to properly catalog rare and precious moments of greatness as it happens, and leave behind a legacy of all-encompassing documentation.
Sadly, our generation can only provide so few heroes, in a time of plenty.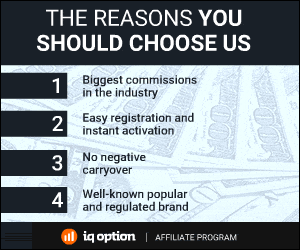 468 Total Views
1 Views Today