A bipartisan bill promoting global food security, resilience and nutrition could make hunger history, President Obama announced Wednesday during the White House Summit on Global Development.

The Global Food Security Act of 2016, which the president signed Wednesday, determined it is in the U.S. national security interest to accelerate growth that reduces poverty, hunger and malnutrition.
"Development isn't charity," Obama said, before revealing he had signed the bill. "It's one of the smartest investments we can make in our shared future, in our security, in our prosperity."
Establishing a correlation between conflict and the violation of basic human dignity, Obama said these investments would "endure well into the future." The new law allows over $7 billion to go toward initiatives that focus on agriculture, small-scale food producers and the nutrition of women and children worldwide.
The summit reinforced Obama's efforts to help other countries improve their standards of living, mostly through programs directly targeting poverty, food security and health.
"No society can flourish, children can't flourish if they're going hungry," Obama said. "We can't ask a child to feed her mind when she can barely feed her stomach."
A panel analyzing Feed for the Future, a 2009 Obama initiative created to address spikes in world food prices, opened the summit. Since its foundation, the program has worked with several foreign nations to prioritize food security.
"The most critical part of Feed the Future is its ability to listen to countries and respond to the need of those countries," said Agnes Kalibata, president of the Alliance for Green Revolution in Africa.
In 2015 alone, Feed the Future helped over 9 million small-scale farmers and rural families adopt practices that improved agricultural productivity, boosting their incomes by more than $800 million.
In areas where Feed the Future is active, these improvements have helped reduce poverty up to 26%.
"What we need to is create real business opportunities that can take a rural family from having virtually no resources to investing in their future," said Willy Foote, founder and CEO of Root Capital.
Other panelists in the summit discussed programs such as the Global Agriculture and Food Security Program, which since 2009 has helped 25 low-income countries boost agricultural productivity and Power Africa, an initiative that aims to double sub-Saharan Africa's access to energy through private investors.
Going into the next administration, Obama said the next president must understand development has to remain "a fundamental pillar of American foreign policy."
He also cited the work of his predecessor, Republican George W. Bush, in creating the Millennium Challenge Corp. and President's Emergency Plan for AIDS Relief (PEPFAR), which has led to major reductions in the levels of HIV and AIDS around the world.
"If you care about human dignity, if you care about reducing violence and terrorism, if you care about fighting climate change, if you care about addressing inequality and creating trade and prosperity that works for all and not just some, then you're going to have to pay attention to development," he said.  "You're going to have to make an investment."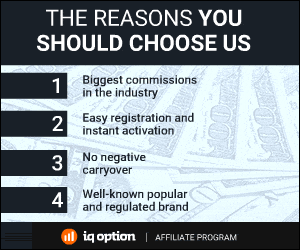 114 Total Views
1 Views Today