First Donald Trump, and now Roger Ailes.

Who could have imagined it? The once great Republican party party divided and hijacked by a preening real estate mogul – only to be matched for internal turmoil by the wildly successful cable news channel that is its mouthpiece.
Ailes may not be the household name that Trump is. But as chairman and chief executive of Fox News, he has been indisputably the most powerful TV executive in America. Now, author of his own downfall, he is being shown the door, and the very future of Fox has been plunged into uncertainty.
Virtually from the moment Fox was launched in 1996, it has been the Republicans' great enabler, a giant 24/7 echo chamber of the party's conservative ideology, its prejudices and its partisanship, incubator of its paranoia against Democrats and liberals in general, and the Clintons in particular.
Sometimes the two entities seem one, as Mike Huckabee, Newt Gingrich and Sarah Palin metamorphose from Republican presidential and vice presidential candidates into Fox talk showhosts, while a TV personality like Trump ascends to the highest level of politics.
Fox and Trump, it is true, have had their differences. But they need each other in equal measure. Trump gives Fox ratings. Fox gives Trump, if he needed it, a megaphone to reach the faithful.
For two decades, Ailes has ruled this empire, secure in his partnership with Fox's owner Rupert Murdoch, and buttressed by the fact that that the cable channel generates 20 per cent of the profit – $1bn or so – of its parent company 21st Century Fox.
If it ain't broke, don't fix it.
Indeed, until a few days ago, 2016 was shaping up as the apotheosis of Fox News and Ailes, as they geared up for a 20th anniversary with ratings at unprecedented levels, and its dominance of cable news secure. But now, it seems, Ailes could be out by the end of this week.
There will be statements brimming with phrases like "immense contributions" and promises of "consulting roles" or similar, not to mention a rumoured eight figure financial settlement. The truth though is that the reign of a man who was adviser to three Republican presidents – Nixon, Reagan and George H.W. Bush – before moving into television news, and who personifies the intersection of politics and media in American life as no other, is over.
In a sense Ailes has been hoist on his own petard. He created Fox as a macho, swashbuckling alternative to staid old CNN. He called it "fair and balanced," a slap at the liberal mainstream media, which his Republican audience is convinced is an unfair and unbalanced liberal conspiracy directed against them. And he in spirit has been one of them, with his creed of "God, Country, Family,"  and his reputed boast, "My first qualification is that I didn't go to Columbia Journalism School."
He peopled Fox News with brash and abrasive conservative commentators and svelte blonde lady anchors barred from wearing trouser suits, their legs on display beneath glass desks. But Ailes, it now appears, took the jock culture he had fostered too far.
His troubles exploded on July 6, when Gretchen Carlson, a former Fox anchor, filed a lawsuit alleging she had been sexully harassed by Ailes. That was followed by claims of similar mistreatment from other women – among them, it is suspected, Fox's current female superstar, anchor Megyn Kelly. Now his departure is being sealed at the very moment the Republican party he helped shape is crowning Donald Trump in Cleveland.
The real difference though is that Rupert Murdoch's protection is no longer sufficient. The 85-year old family patriarch has handed over the daily reins to his sons James and Lachlan. The pair have clashed with Ailes in the past, and the harassment suit gave them their chance to strike.
The question is now, what becomes of Fox News?
Under Ailes, a stable of TV cable superstars emerged, like Bill O'Reilly and Glen Beck. Will they stay if he goes? O'Reilly has already hinted at retirement and, reportedly, some of these stars even have a clause in their contracts allowing them to leave if Ailes no longer runs things. And what of Ailes' protegees on the management side, products of the culture with which he infused the network?
The crucial unknown however is the intentions of the younger Murdochs. There is no obvious replacement for Ailes, and it has been suggested the brothers would prefer a Fox resembling Murdoch-controlled Sky in Britain, more neutral and less strident. That however would risk killing the amped-up partisan goose that lays the golden ratings eggs, not to mention America's balance of political/media power.
Such is the legacy of Roger Ailes.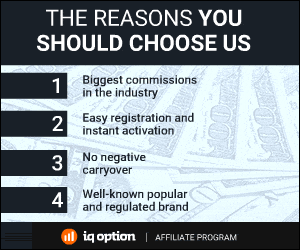 169 Total Views
1 Views Today