As the world gasped at Great Britain's decision to "Brexit" from the European Union last week, a less noticeable tempest in a teapot was brewing in the Parliamentary Assembly of the Council of Europe (PACE) in Strasbourg – writes Yulia Lyovochkina .  The Bureau of the Assembly passed a declaration, in which it emphasized the importance of Russia's participation in the activities of the Council of Europe. The Vice-Speaker of the Ukrainian parliament launched a full-scale, ad hominem attack on the PACE and its chairman, Pedro Agramunt, for the simple offense that he said what others are thinking.  The notion that Europe will solve our problems for us is increasingly delusional.

The term "inflection point" is at risk of being over-used, but it does describe this very moment in the Russian-Ukrainian conflict quite well.  My country, Ukraine, has suffered enormously in the past two and a quarter years with the loss of territory, thousands killed, and over a million people displaced.  Russia, Winston Churchill once observed, may be seen as a "riddle, wrapped in a mystery, inside an enigma."  Without presuming Russia's intentions, one might reason that continuing this costly, fratricidal war is not in her interest either.  It is equally possible that Russia is preparing for a renewed offensive in August.  In either case, now seems very much the right moment for Ukraine to push for peace.
Meanwhile, the West seems increasingly prone to "Ukraine fatigue."  The declaration of the PACE bureau reflects that sentiment.  While we might prefer that Europe speak in a single voice, favoring peace on our terms, it is reasonable to consider recent events – specifically the exit from the EU of a major partner  — as a signal that aspirants such as ourselves may not be at the top of the agenda nowadays.
That is why now is the time for Ukraine's government to show it is making strides to implement the Minsk Agreements.  Imperfect and inconsistently honored though this path may be, it is the only one we have.  Ukraine's government owes it to those who have lost so much to work harder to show we are complying with the Minsk terms, and only then will it become clear whether others are or are not.
Specifically, this means preparing for local elections in the breakaway regions of the so-called Donetsk National Republic (DNR) and the Luhansk National Republic (LNR), and initiating broader de-centralization reforms.  These measures will lead to the pulling back of heavy weapons, which can only improve the safety for the civilians caught in the cross-fire.
It is interesting to note that when my fellow parliamentary deputy and former prisoner of war in Russia Nadia Savchenko was allowed to return to Ukraine, she herself called for direct talks with the separatists.  If a member of my political bloc had done so, he or she would be immediately accused of treason, but in the case of Savchenko, the authorities considered it more convenient to quickly change the subject.  Unlike members of the current coalition, Savchenko has paid a real and quantifiable price for this war.  Her words should not be so quickly dismissed.
Last week Europe saw what happens when populism and nationalism are put on the ballot.  While it is too early to say whether the results lead to solution, experience has shown that cooperation generally achieves more than go-it-alone showmanship.  In Ukraine, our struggle remains existential.  Accordingly, our politicians should be less concerned with scoring political points and regulating the speech of others than they should in capturing this opportunity for peace.
One day, Ukraine may enter Europe – not as a beggar, but as a solid contributor that is grounded in stability and proven in its ability to reform its broken government.  Until that day comes, we still believe in the power of cooperation and mutual support.
Ms. Lyovochkina is a member of Ukraine's Verkhovna Rada (national parliament) and is the first deputy chair of Ukraine's delegation to the Parliamentary Assembly of the Council of Europe.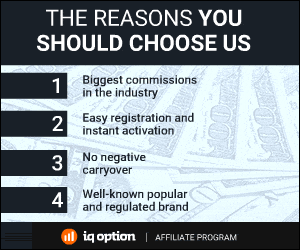 174 Total Views
1 Views Today