Nigeria's former president, Chief Olusegun Obasanjo, yesterday revealed that as president, he once spent two days with some members of the Taliban, during one of his missions on finding solutions to global terror.

The Taliban is an Islamic fundamentalist political movement in Afghanistan currently waging insurgency in the country. From 1996 to 2001, the Taliban held power in Afghanistan and enforced a strict interpretation of Sharia, or Islamic law, of which the international community and leading Muslims have been highly critical.
The former president who was speaking at the 2016 national summit and 4th international colloquium organised by the Centre for Human Security at the Olusegun Obasanjo Presidential Library in Abeokuta, Ogun State, with the theme, "Human Security, Violent Extremism and Radicalisation: Seeking Sustainable Solutions," organised as part of activities to mark his 79th birthday, lamented the spread of extremism, and placed the blame for its spread at the doorstep of religious leaders.
According to him, the situation would not have escalated if religious leaders had not failed in their responsibility of inculcating the right values in their followers.
"I went to Syria when I was president of Nigeria. One of the places I was taken to was a refugee camp where those refugees have been since 1948, nothing has been done to them. How do you want their children to think?" he asked.
"In Norway, I met some members of the Taliban. We spent two days together. They are in the second echelon of the leadership. I was told the top ones will not come out and when we listened to them, we are bound to say yes, they can get something better than they were getting," he stated.
Homes and schools were also not spared the blame, as Obasanjo pointed out that apart from the religious leaders, they also had failed in their responsibilities in inculcating the right values in children.
"If we do not get it right from home, we have started losing the battle. Communalism is going down the drain.
"There is a popular saying that four eyes brought a child to the world and 200 eyes nurtured the child, but where are the 200 eyes of the community? We do everything with impunity. We have been dealing with issues beyond us. We ought to prevent it. Prevention is even cheaper than cure. Can we prevent? Can prevention be part or best of our solution?
"We can also see where things are going down. We have home or houses, what happened at home, what do we teach? Moral training, values start from home. Home is very important, but parents do many wrongs," he lamented.
The former president urged the international community to rise up to the challenge posed by global insecurity, warning that their indifference poses serious consequences for innocent citizens, pointing out that the international community should also be conscious of the need to ensure there is justice and fairness in tackling insecurity to ensure sustainable peace.
He cited some countries now witnessing serious conflict as a result of injustice and negligence on the part of the international community.
Speaking on corruption, Obasanjo described the Economic and Financial Crimes Commission (EFCC) as a toothless bulldog.
Obasanjo however praised the efforts of the pioneer chairman of the anti-graft agency, Mallam Nuhu Ribadu.
According to the former president, Ribadu was so effective that people coined the saying that the fear of Ribadu was the beginning of wisdom.
He however bemoaned the fate of the anti-graft agency, describing it as a toothless bulldog.
"As all know, when Nuhu Ribadu was handling the EFCC, he handled it in such a way that people coined the saying that the fear of Ribadu is the beginning of wisdom.
"And the thing you will ask is, how did we go down? How did we lose that, how did we? Nuhu Ribadu is still here, he is still alive, the institution that we started together is still there, what made the institution to become a toothless bull dog?"
Obasanjo noted there was the need to be serious as a nation, if we really want to develop.
He said, "We need to work things out so that we don't take two steps forward, one step and three steps backward."
Talking about fighting terrorism and insurgency, the former president recommended the deployment of technology to fight insurgents both at local and global levels.
He noted that the deployment of technology became imperative because the insurgents were equally deploying technology to unleash terror on innocent people.
"One of the things that we now have to take seriously in fighting terrorism and insurgency is technology because technology impacts on us daily.
"Technology is beamed in our homes, is in our pockets and if those who want to do anything to make life unbearable for us in terms of security, then we must also use technology as the antidote, as the means by which we can ward off," he emphasised.
Obasanjo however observed that the country was making progress in its democratic experience.
Dignitaries, including former governors, serving ministers and the host governor of Ogun State, Senator Ibikunle Amosun paid glowing tributes to the former president, describing him as a nationalist, an icon and special gift to the country.
Amosun, who described him as a nationalist, "who is neither ethno-centric nor an irredentist," added that "Baba puts Nigeria first in everything he does."
On his own part, the Minister of Science and Technology, Dr Ogbonaya Onu, described Obasanjo as a"special gift to the country, because every time the country faces any challenge God uses him to solve that challenge."
The Minister of Transport, Rotimi Amaechi submitted that "most Nigerians believe that you love Nigeria and at all times, you want to save her."
The Senate President, Bukola Saraki, also noted that despite being 79 years, "the former president's strength and wisdom have not waned."
The founder of Living Faith Church, Bishop David Oyedepo later prayed for the celebrant, requesting that God grant him more years to continue to serve humanity.
Other eminent personalities present at the event include former governors of Osun and Cross River, Prince Olagunsoye Oyinlola and Liyel Imoke, wife of the late former governor of Ondo State, Mrs Olufunke Agagu and Lotto magnate, Chief Kessington Adebutu among others.
Group to Obasanjo: ensure our leaders spend nation's resources judiciously
Some Nigerians in the USA and Canada have sent former President Olusegun Obasanjo, have urged the former President to always demand from political office holders quality representation and judicious spending of the nation's resources.
The Nigerians, under the umbrella of Egba National Association USA and Canada (ENA) made the plea in a congratulatory letter to mark Obasanjo's 79th birthday.
The letter signed by the ENA's National Chairman, Alhaji Bola Ameen and Secretary-General, Mr. Babatunde Rahman Solabi, said, "Sir, it is our passionate plea, also, that considering your high profile among the comity of ex-rulers not only in Nigeria, but the entire world that you would regularly demand from our political office holders good and quality representations, judicious spending of our resources and adequate accountability in ensuring socio-economic and political developments in Nigeria.
"Advise our leaders to act rightly by enacting bills and implementing policies that would specifically lead to the growth of agriculture, mining, establishment of cottage industries to stimulate economic activities and job creation, while also not forgetting the need to promote peace and ensure adequate security."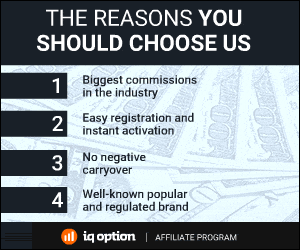 209 Total Views
1 Views Today