Basically, some things in football are just universal.

The coaches' instructions heard here are those bellowed across thousands of grounds every weekend: "Tackle, tackle, tackle"; "Get on the mark"; "Spread out, get on a player". The aphorisms of the game are the same in Australia as anywhere else.
But these coaches are 14 years old. And these girls arrived in Australia as refugees.
When Scovia Anzoa and Akoor Dhelbai arrived here as children, their families had never heard of, let alone seen or played Australian rules football.
Now, the pair have their sights set on playing in the AFL's nascent women's national league.
"My aspiration," Scovia says with determination, "is to play in the AFL women's league in 2020."
In just their third season playing football, both Scovia and Akoor have been named in the Western Australian under-15 girls football squad, training ahead of the national championships.
They train with Australia's first multicultural girls' football team, the Butler Falcons. They play with their local side, the Joondalup Falcons, and even coach a junior girls' side, the Brighton Seahawks.
In her first season Scovia won the Joondalup Falcons youth team's best and fairest award.
Scovia and Akoor's weekends, their lives, are consumed by this most Australian of pursuits.
But, beyond their on-field success, Australian football has been Scovia and Akoor's entree into the country. The sport has given them a wider circle of friends, the chance to travel, and a connection to a game indigenous to their adopted country.
Scovia is originally from Sudan and her family came to Australia via Uganda, while Akoor's family are from South Sudan, though she was born in Kakuma refugee camp in Kenya.
They both say they've seen their involvement in football change the way people see refugees and other migrants to Australia.
"It just lets people from different countries integrate into the Australian culture," Akoor says after a match for the Joondalup Falcons.
"Playing football, I've made more friends, and people don't look at me different [sic] … because when I play, it's not like they say, 'Oh, she's a refugee.' They don't know that about me, so they just see me as another human being playing AFL."
Their coach and mentor is Joe Moniodis, from the Edmund Rice Centre, who says the Butler Falcons began as a chance for girls from multicultural backgrounds in Perth's northern suburbs to play football, but has grown into a "bridge to mainstream Australia".
"Giving the girls an opportunity was a huge part of it, but it has also melted the hearts of mainstream Australians to the issues that some of these communities face," he says.
"I think what these girls are doing empowers them, they're able to succeed, and through that success they have changed the hearts and minds of a whole range of Australians. I think when you're really good at something, you really excel at something, you earn the respect of other people."
Moniodis says he admires enormously the girls' dedication to learning their new game, and their willingness and confidence to stand up for themselves.
"These girls train on Friday nights between seven and nine o'clock. To get out there in the middle of winter … and train at night until nine, at pretty high intensity, they've really just taken the game on. It's been amazing to watch."
As former refugees, Scovia and Akoor still encounter some prejudice, and they say they feel slighted when refugees are disparaged in public and political debate.
"With the politicians and the society kind of being negative towards refugees and saying bad stuff, personally I don't tolerate it," Scovia says. "If I see someone say something bad, I try to explain to them so that they understand. We can do small stuff, and we can change it, but it's going to take some time."
Scovia and Akoor came to Australia as resettled refugees, accepted under the auspices of the United Nations High Commissioner for Refugees resettlement program.
Phil Glendenning, president of Refugee Council of Australia, says they are an example of the positive impact of refugee resettlement, both on the refugees themselves and their new homes.
"Scovia and Akoor are indicative of the courage and contribution of 840,000 refugees who have been welcomed to Australia since 1945. People who have lived the refugee experience are thankful to be living in safety, keen to make the best of the opportunities that are available and eager to contribute to society."
But Scovia and Akoor are two of the lucky few.
Globally, resettlement places are rare, and growing rarer.
In 2015, there were 65.3 million people forcibly displaced in the world, more than at any time in history. Of them, 21.3 million were recognized as refugees.
Just 107,100 refugees were accepted for resettlement by third countries in 2015, fewer than 1% of the refugees under the UNHCR's mandate. The United States takes more than half of the globe's resettled refugees (66,500).
Australia, which is seen as having a world-class resettlement system, ranked third for accepting refugees through resettlement, accepting 9,400, according to UNHCR figures. Canada – which took 20,000 – ranked second.
Glendenning told Guardian Australia that the tiny percentage of refugees resettled to countries like Australia "illustrate how perverse the debate in this country is". He said Australia should be focused on supporting the millions of refugees who will never be resettled.
"People move on from the country they first flee to when they have no opportunity for employment, can't send their children to school or live in squalid conditions. We are wasting billions on keeping a tiny number of people in cruel conditions when the current policies are only perpetuating the problem.
"We should be working cooperatively with the international community to provide dignity to those forced to seek refuge and use political will to resolve protracted crises."
UNHCR figures released on Monday show that 86% of the world's refugees are hosted by developing countries, usually close to their homelands. Turkey hosts 2.5 million refugees, Pakistan and Lebanon each host more than 1 million, and Iran, nearly 980,000.
More than half of the world's refugees are children.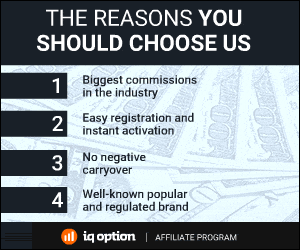 239 Total Views
1 Views Today