A traditional ruler in Edo State has accused the Peoples Democratic Party (PDP) of bribing monarchs in the state to vote for its governorship candidate, Pastor Osagie Ize-Iyamu in the September 2016 elections.

According to the Onojie of Uromi, Chief Anslem Okojie, Ize-Iyamu gave the monarchs N3 million while PDP chieftain, Chief Tony Anenih added another N3 million to the amount.
The monarch made the claim on Thursday, August 4, 2016, while receiving All Progressive Congress (APC) governorship candidate, Godwin Obaseki and his running mate, Hon Philip Shaibu at his palace, The Nation reports.
"I do not trust Pastor Ize Iyamu enough to become a Governor. My People want Godwin Obaseki. I have been on this throne for twenty five years and I am ready to say the truth always. Ize-Iyamu spoke to me and said he wanted to meet with traditional rulers in Esanland. When he came to my Palace; we were 29 in number and he gave us N3 million," he said.
"We have what we call a caucus in Esanland and I am the chairman of the caucus. Out of the N3 million, we declared N2.5million and N500,000 was for members of the caucus.  That is past. Again PDP said they will come to flag off in Uromi, I said, yes no problem. Before that time Onojie of Ewu called me to say PDP is bringing N3 million for us that it will not be enough. Also, the Onojie of Opoji called me to say the N3 million will not be enough and I ask what should we do?
"He said, we should tell pastor to make it N10 million or we would tell the Comrade Governor to give us N10 million. Now I called Ize-Iyamu to say I heard you are bringing N3 million for traditional rulers in Esan land, that is small, you have to do something better than that because when you were coming before the primaries you brought N3 million now you are a candidate, you can't bring N3 million, you have to do something better.
"So when they came Chief Anenih brought N3 million, Ize-Iyamu brought N3 million making it N6 million that was what was brought to me in this palace. They have been begging me not to play the tape to you but I said I will let you know about this because you are my friend and a good man who has done so much for Uromi people.
"Nobody controls me even Chief Tony Anenih doesn't control me, I tell him what to do because I am the owner of Uromi kingdom," he added
Ize-Iyamu and Obaseki are the major contenders for the Edo governorship due to the intense rivalry between the APC and the PDP.
Meanwhile, Ize-Iyamu has criticized incumbent Governor, Adams Oshiomhole for insulting the Esama of Benin Kingdom, Chief Gabriel Igbinedion.
According to the PDP candidate, Oshiomhole has no right to insult Igbinedion because the latter helped him into office.
Oshiomhole and Igbinedion have been at loggerheads since the governor accused the Esama of corruption.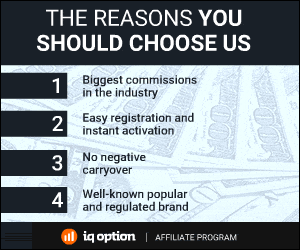 496 Total Views
1 Views Today