Manchester United's world-record transfer for Paul Pogba "makes sense", according to football agent Mamadi Fofana, because the Red Devils are likely to recoup the £89.5million they paid Juventus for the midfielder through marketing and sponsorship deals.

United stole headlines late on Monday night after completing their much-anticipated world-record move for Pogba, four years after the Frenchman left Old Trafford for Juventus on a free transfer.
Pogba's transfer fee eclipses the reported £85.3million that Real Madrid paid Tottenham for Gareth Bale in 2013, and came hours before United's rivals, Manchester City, signed center-back John Stones from Everton for a fee of about £47.5million – making him the world's second most expensive defender.
Football agent Mr Fofana represents clients in France and England and, in June, oversaw highly-rated striker, Moussa Dembele's move from Fulham to Celtic.
Having worked as a football agent and having run his own agency, Mansa Sports Management, for five years, Mr Fofana wasn't surprised to see United break the world transfer record for Pogba because of the return the club could get from signing the 23-year-old.
"I am not surprised," Mr Fofana told media reporters when asked about the fee United paid Juve to re-sign Pogba. "I saw United spend £36million on [Anthony] Martial last year.
"There is a lot of money involved in football and that money has to go somewhere. They do transfer players and pay loads of money for players but, at the same time, they are also making a lot of money.
"Manchester United is one of the biggest clubs in the world and when they spend money, they know exactly what they're doing. If they spend 'x' amount of money they obviously think they will get that investment back.
"People might be surprised at the amount, but there is no surprise seeing a player they [United] think is worth that amount in the market and in the business and will give them a return on their investment."
United coach Jose Mourinho defended the fee the club were willing to pay for Pogba last week saying that while football had become "crazy", the ability to spend near £100million for one of the most in-demand players was "a reason to be proud".
In contrast, Arsene Wenger said he felt the price tag being associated with Pogba was "completely crazy" although the Arsenal manager conceded that clubs who have the money can justify such a fee.
And speaking about whether the changes in transfer fees over the last few decades could see players moving for £100million or more in the coming years, Mr Fofana said: "That could be possible but that wouldn't be a surprise.
"Thirty years ago until now, prices have increased. You had a player like Diego Maradona who was transferred for a (then) record fee [£6.9million from Barcelona to Napoli]. Now you see Paul Pogba going for a crazy amount of money.
"Jose Mourinho said that what was a surprise last year isn't one this year. What is a surprise today won't be tomorrow. That's the logic of the market because there is so much money coming in, you will spend too.
"United will have thought wisely about it. When Real Madrid bought [Zinedine] Zidane, everyone was saying 'this is crazy, it's too much.' But after a few years, you realize that they made double or triple the amount of money through marketing. When you think about it, it's good business."
When then asked how the recent bumper TV deal may have played its part in hiking up transfer fees, he added: "Clubs will get more money so they are willing to spend more.
"There is no point United having that much money and not doing anything with it because at the end of the day, they want to compete. They want to win.
"Their fans have loads of expectations – they are not happy with just qualifying for the Champions League or playing in the Europa League. They want to win trophies because they are so used to it. To me, it makes sense.
"If you win trophies and you make your fans happy then it is worth it because fans are the base of everything.
"It's a different world now."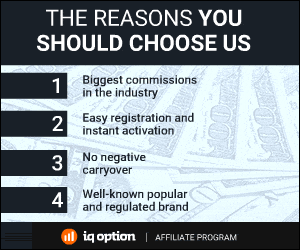 869 Total Views
1 Views Today