The 'bromance' between Drake and Paul Pogba continues to blossom after the pair were pictured leaving a New York nightclub in the early hours of Saturday morning.

The American rapper and the world's most wanted footballer have been hanging out this week, with Pogba handing Drake a signed Juventus shirt with his name on the back after attending a concert in Madison Square Garden.
The dynamic duo shared each other's company once more to welcome in the weekend, with Manchester United target Pogba joining Drake at Beautique Lounge in New York.
Drake is in town for four concerts – with the first two sold out –  but the hectic schedule didn't stop the hip hop artist from partying until 5am in the company of the France midfielder, who is close to joining United from Juventus for a world record fee.
Pogba has been making all the headlines this summer as he edges ever closer to his £100million move back to Old Trafford, but that hasn't got in the way of him enjoying a break in America after a long season for club and country.
The 23-year-old midfielder was pictured backstage with the rapper after the show on Thursday night, and even handed him a Juventus shirt with 'Pogba 10' on the back.
Drake was clearly delighted at the gift, and will be able to add it to his collection of various shirts he has accumulated over the years.
In the past, he has been pictured in a Liverpool strip with Daniel Sturridge, Manchester United with Rio Ferdinand and Chelsea with Didier Drogba as he took in the sights of various Premier League clubs.
Drake and Pogba were seen together in a Snapchat video believed to be taken on Thursday night, after the Frenchman was invited backstage at Drake's concert.
Throughout the summer, Pogba's name has been at the forefront of Manchester United's transfer plans. He started from the bottom, but will soon return to his former club, where Jose Mourinho is now in charge.
The Frenchman has even been watching hours of Premier League footage involving United last season to ensure he is up to speed and to minimize the transition period.
Pogba is unlikely to wear the Juventus shirt again as he is soon to join Manchester United
His future has been up in the air following Euro 2016 but finally the deal is set to go through, with Turin-based newspaper La Stampa suggesting on Saturday morning that it could be done this weekend.
The Italian daily report that the player is due to report back to pre-season training at Juventus on Sunday, but he will instead carry out his medical ahead of being announced as a United player.
Speaking to the media on Friday, Mourinho addressed the issue and hinted that the deal will be completed soon.
Asked if there is one more big signing on the way to Old Trafford, he replied: 'Yes. We have 22 now and we are going to have 23. Paul Pogba is a Juventus player until officially he isn't.
'We stay like this but, honestly, the market closes on August 31 but I think my club is trying to do everything to close our market before August 14. Normally next week we will have our squad closed.'
Meanwhile, former Manchester United winger Nani has given Pogba's return his seal of approval, and he expects the player to thrive at the second attempt under his compatriot Mourinho.
'Pogba is a great player, there's not doubt about it,' Nani told Sky Sports. 'The numbers today are different, how much clubs pay for players. I don't want to talk about numbers but the player is a fantastic player.
'Any team who buy him will be very well served.'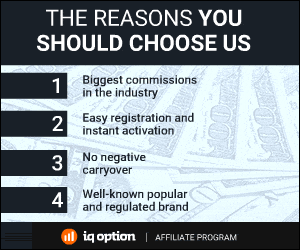 1899 Total Views
1 Views Today