Chicago's top cop says video footage of the shooting of an 18-year-old suspect last week suggests that officers involved may have broken protocol.

Police Superintendent Eddie Johnson made the comments during a news conference on Sunday, just a day after the third officer involved in the shooting of Paul O'Neal was stripped of his police powers.
The same action was taken against the other two officers on Friday. Autopsy results showed that Paul O'Neal, of Chicago, died of a gunshot wound to the back during a stolen vehicle investigation in the city's South Shore neighborhood.
Johnson told reporters the dashcam and body camera videos from the shooting left 'more questions than answers'.
'As it appears, right now, departmental policy may have been violated during the incident,' he said, declining to elaborate.
Relieving officers of their police powers is considered a more serious step than putting officers on desk duty, which is routinely done after an officer-involved shooting. Officers relieved of police powers must turn in their badges and can't make arrests.
Some activists and longtime police critics say they're encouraged by Johnson's response in the O'Neal case, including Young Leaders Alliance's Jedidiah Brown.
'I think that he gets it,' Brown told the Chicago Tribune. 'Officers out there in the past have been very indifferent or disrespectful. This seems like a complete change of leadership.'
Investigators from Chicago's Independent Police Review Authority, are looking into the O'Neal shooting, and said the footage would be posted online within 60 days, per new city policy.
Johnson is walking a fine line between winning community trust and not appearing to turn on officers, as indicated by his Sunday comments.
'I am committed to keeping my promise to all Chicagoans to restore that faith, while also never losing sight of the courage, commitment and sacrifice the men and women of the Chicago police department make each and every day,' he said.
He added that he understood officers must make split-second decisions, while others can later view video and other evidence to decide whether officers acting appropriately or not.
'If it's an honest mistake we will get them training, coaching and mentoring,' he said. 'If it is intentional misconduct, then they have to be held accountable.'
It comes after the Cook County Medical Examiner's Office ruled Paul O'Neal's death a homicide.
Authorities have said officers stopped a Jaguar convertible that had been reported stolen.
Police said officers opened fire after the driver, identified as O'Neal, put the car in drive and sideswiped a squad car and a parked vehicle.
He was later pronounced dead at a hospital.
O'Neal was black; police have not provided any identifying information about the officers who were involved.
Investigators from Chicago's Independent Police Review Authority, which investigates police misconduct cases and officer-involved shootings, arrived at the scene Thursday and obtained footage from cameras that the officers were wearing or were mounted on their squad cars.
IPRA spokeswoman Mia Sissac said the footage would be posted online within 60 days, per city policy.
The handling of officer-involved shootings in Chicago has come under intense scrutiny since the release last November of a video that shows a white officer fatally shooting black teenager Laquan McDonald 16 times.
That shooting, and the initial statements by a union spokesman about McDonald lunging at police that turned out to contradict what was on the video, raised serious questions about what the public was being told about police shootings.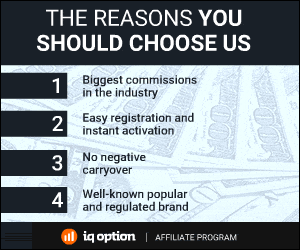 639 Total Views
1 Views Today