In the words of those knew her, worked with her, loved her and even suffered under her stern glare, there was no one quite like Pat Summitt.

The highly competitive woman was not only the most successful coach in Division I college basketball history, but she perhaps did as much as anyone to raise the profile of women's sports in America. On Tuesday, it was reported that she had died at the age.
Her son, Tyler Summitt, issued a statement on Tuesday morning saying his mother died peacefully at Sherrill Hill Senior Living in Knoxville surrounded by those who loved her most. She had been suffering from Alzheimer's for some years.
"Since 2011, my mother has battled her toughest opponent, early onset dementia, Alzheimer's Type, and she did so with bravely fierce determination just as she did with every opponent she ever faced," he said.
"Even though it's incredibly difficult to come to terms that she is no longer with us, we can all find peace in knowing she no longer carries the heavy burden of this disease."
Summitt had enjoyed a 38-year career at the Universty of Tennessee where she took the Tennessee Lady Volunteers – the so-called Lady Vols – to eight national championships.
The Associated Press said that Summitt helped establish college women's basketball as her Lady Vols dominated the sport in the late 1980s and 1990s, winning six titles in 12 years.
She announced in 2011 at age 59 that she'd been diagnosed with early onset dementia. She coached one more season before stepping down. At her retirement, Summitt's eight national titles only ranked behind the 10 won by former UCLA men's coach John Wooden.
Summitt was a tough taskmaster with a frosty glower that could strike the fear of failure in her players. She punished one team that stayed up partying before an early morning practice by running them until they vomited. She even placed garbage cans in the gym so they'd have somewhere to be sick, said the AP.
At the same, she enjoyed such an intimate relationship with her players that they called her "Pat."
Known for her boundless energy, Summitt set her clocks ahead a few minutes to stay on schedule.
"The lady does not slow down, ever," one of her players, Kellie Jolly, said in 1998. "If you can ever catch her sitting down doing nothing, you are one special person."
Summitt never had a losing record and her teams made the NCAA Tournament every season. She began her coaching career at Tennessee in the 1974-75 season, when her team finished 16-8.
In 1999, Summitt was inducted as part of the inaugural class of the Women's Basketball Hall of Fame. She made the Naismith Basketball Hall of Fame a year later. In 2013, she also was given the Presidential Medal of Freedom, the nation's highest civilian honor.
Summitt was such a competitor that she refused to let a pilot land in Virginia when she went into labor while on a recruiting trip in 1990. Virginia had beaten her Lady Vols a few months earrlier, preventing them from playing for a national title on their home floor.
She wrote a motivational book in 1998, "Reach for the Summitt." Additionally, she worked with Sally Jenkins on Raise the Roof, a book about the 1997-98 championship season, and also detailed her battle with dementia in a memoir, Sum It Up, released in March 2013 and also co-written with Jenkins.
"It's hard to pinpoint the exact day that I first noticed something wrong," Summitt wrote. "Over the course of a year, from 2010 to 2011, I began to experience a troubling series of lapses. I had to ask people to remind me of the same things, over and over. I'd ask three times in the space of an hour, 'What time is my meeting again?' – and then be late."
Summitt started a foundation in her name to fight Alzheimer's in 2011 that has raised millions of dollars.
After she retired, Summitt was given the title head coach emeritus at Tennessee. She had been cutting back her public appearances over the past few years. She came to a handful of Tennessee games this past season and occasionally also traveled to watch her son Tyler coach at Louisiana Tech the last two years.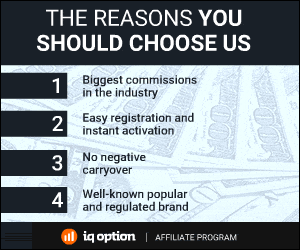 214 Total Views
1 Views Today