The parents of an American held hostage by the Taliban in Afghanistan have revealed that she has had a second child in captivity.

Caitlan Coleman and her Canadian husband Joshua Boyle went missing in 2012 while touring the region.
Caitlan was 28 years old and pregnant at the time and gave birth to a son while in captivity, with Jim and Lyn Coleman last hearing from their daughter in July 2013, when she and her husband were filmed pleading for the U.S. government to free them.
Her parents told Circa they received a letter from their daughter in November in which she told them she had another baby in captivity.
Scroll down for video
She wrote saying she and Mr Boyle had another son together, and also spoke of her desire to be freed.
'I pray to hear from you again, to hear how everybody is doing,' the letter said.
Addressing Caitlan's younger sister Claire directly, the letter continued: 'Give my love to each member of the family, and share this letter with everyone.
'Claire, as silly as it sounds, I wish you were here with me. Mom, I'd love to hear about all your cooking in delicious detail.'
After receiving the new letter, Caitlan's parents recorded a video message to the Taliban's chief, Mawlawi Haibatullah Akhundzada, asking him to show their daughter mercy.
'Thank you for sharing such wonderful news. These blessings brought us great joy,' Mr Coleman said.
'Such news has also brought us great sorrow. We desperately want to be with our daughter and hold our grandsons, who we long to meet and care for.
'As a man, father and now grandfather, I am asking you to show mercy and release my daughter, her husband, and our beautiful grandchildren.
'Please grant them an opportunity to continue their lives with us, and bring peace to their families.'
Mrs Coleman, who was wearing a headscarf in the video message, said: 'I really need to see my grandsons. I imagine them all the time, I imagine them and Caity all the time… Every day is so hard, every day is so hard to get through.
'What an amazing thing. I have two grandsons, she says. I really, really need them home.'
Caitlan and Mr Boyle set off in the summer of 2012 for a journey that took them to Russia, Kazakhstan, Tajikistan and Kyrgyzstan, and then to Afghanistan.
The Colemans last heard from their son-in-law in October 2012, from an internet cafe in what he described as an 'unsafe' part of Afghanistan.
In the videos taken of them in captivity, both Caitlan and her husband look frail and thin.
A subdued Caitlan – dressed in a conservative black garment that covers all but her face – appeals to 'my president, Barack Obama' for help.
 'I am prisoner of the Taliban. I would ask that my family and my government do everything that they can to bring my husband, child and I to safety and freedom,' she said.
'We request the American government do what is necessary to bring our family together in safety and freedom,' Mr Boyle added.
The families have not received any ransom demands and there are no clear signs of motive for their being held, other than the fact they are Western.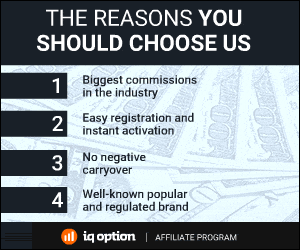 245 Total Views
1 Views Today